Products tagged with golden elixir
Cocokind
Golden Elixir
GOLDEN ELIXIR IS A MULTI-PURPOSE REGENERATIVE OIL FOR THE FACE, BODY, AND HAIR. THIS DAILY MOISTURIZER IS SUITABLE FOR ALL SKIN TYPES - EVEN OILY OR ACNE-PRONE. SCENTED WITH GERANIUM AND SWEET ORANGE OIL, THE LIGHTWEIGHT ELIXIR LEAVES SKIN REJUVENATED.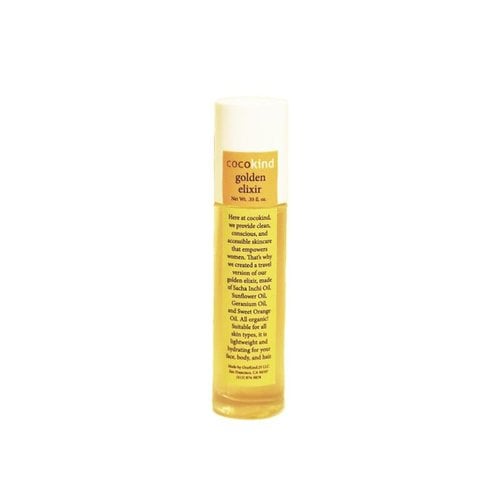 Cocokind
Golden Elixir (travel)
Golden Elixir is a multi-purpose regenerative oil for the face, body, and hair. This daily moisturizer is suitable for all skin types - even oily or acne-prone.  Scented with geranium and sweet orange oil, the lightweight elixir leaves skin rejuvenated.