Agent Nateur
Holi (Oil) Refining Youth Oil
Agent Nateur Holi (Oil) Refining Youth Oil
Agent Nateur
Holi Trinity Travel Size
now you can enjoy Agent Nateur's 3 step process of their best sellers in travel size.
Agent Nateur
HOLI WATER PEARL & ROSE HYALURONIC TONER
An ULTRA moisturizing toner that exfoliates, PLUMPS, tightens, brightens and FIRMS the appearance of the SKIN while providing a RADIANT glow. The finest non-toxic ingredients from Europe and the Middle East to CLEANSE, hydrate and SOFTEN the skin.
Agent Nateur
Holi(C) Refining Face Vitamins
Agent Nateur's REFINING face vitamines can be mixed directly with your moisturizer, serum or SPF.
Agent Nateur
Holi(Oil) Youth Body Serum
PENETRATES deep into the skin to help improve with tighter, more hydrated skin. Reduces the appearance of cellulite, scars, body acne, & SUN damage, correct dark spots and REPLENISH collagen. h o l i ( o i l ) gives an INCREDIBLE glow and smells HEAVENLY.
Agent Nateur
Holi(Youth) Oceanic Adaptogen
An adaptogen like no other. Contains marine collagen, pearl, spirulina and tulsi (holy basil)
Agent Nateur
HoliBath SOOTHING COCONUT MILK BATH
H O L I ( B A T H ) SOOTHING HYDRATING CALMING COCONUT MILK BATH. 10 baths in a box. 250g.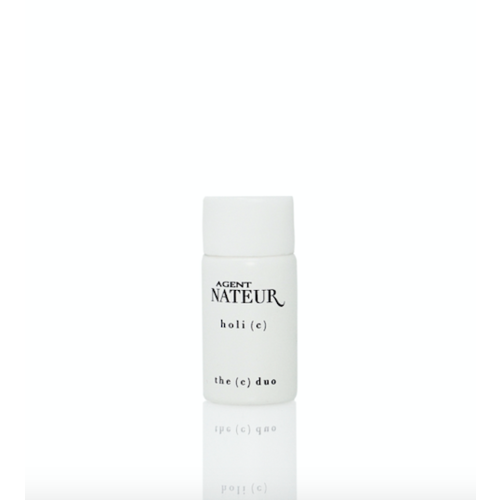 Agent Nateur
HoliC Travel
A topical anti-aging powder that can be mixed with holi (water) or regular water and followed with holi (oil), moisturizer and spf. Non-gmo vitamins sourced in Europe to help with the appearance of fine lines and even out the appearance of the complexion.
Agent Nateur
HoliOil Travel
a hydrating, non-greasy, anti-aging face oil for men and women that provides an incredible glow.  Tightens, brightens; and corrects the appearance of wrinkles and redness.  whether you are 20 or 60, you won't be able to go a day without it.
Agent Nateur
HoliRose N4 Deodorant
Agent Nateur & Shiva Rose created A SENSUAL and exotic blend of SACRED sandalwood and heart opening ROSE. The smell is intoxicating and HEALING. Sandalwood is a pheromone and acts as a natural deodorant.
Agent Nateur
HoliStick N3 Deodorant
H O L I ( S T I C K ) DEODORANT WILL KEEP YOU SMELLING LOVELY WELL INTO THE EVENING HOURS WITH A LIGHT TRACE OF HONEY, LAVENDER AND EUCALYPTUS.
*UNISEX*
Agent Nateur
HoliStick Sensitive Deodorant
Agent Nateur's sensitive vegan deodorant was created for the customer who has sensitive skin. This baking soda free formula has floral and woodsy notes of neroli, patchouli and cedar wood.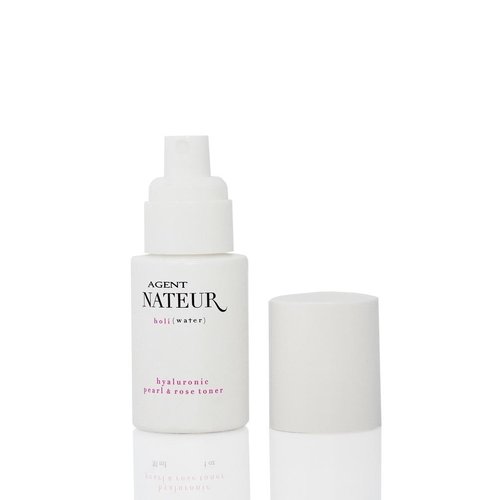 Agent Nateur
HoliWater Travel
Ultra moisturizing toner that exfoliates, plumps, tightens, brightens and firms the appearance of the skin while providing a radiant glow. Minimize the appearance of redness, pores, and fine lines.
Agent Nateur
Unisex N5 Deodorant
A SEDUCTIVE, HANDMADE BLEND OF AROUSING VETIVER, HEART OPENING ROSE,CALMING SANDALWOOD, LEATHERY CISTUS AND WARM CEDARWOOD.
*UNISEX*