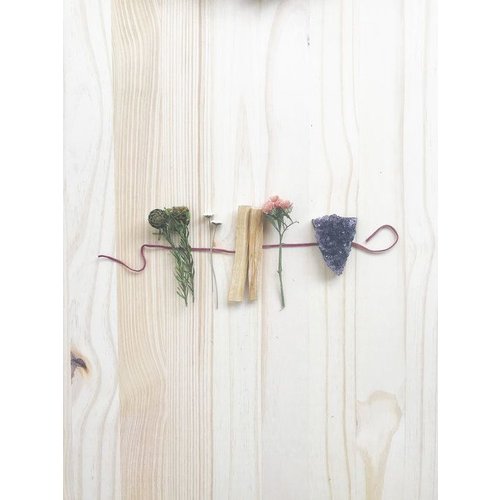 Catherine Rising
Amethyst Palo Santo Bundle
PALO SANTO, AMETHYST, LOCAL STATICE, TORTUM FEMALE, AND DRIED VALLEY BUTTONS WRAPPED UP IN A PRETTY VINTAGE RIBBON.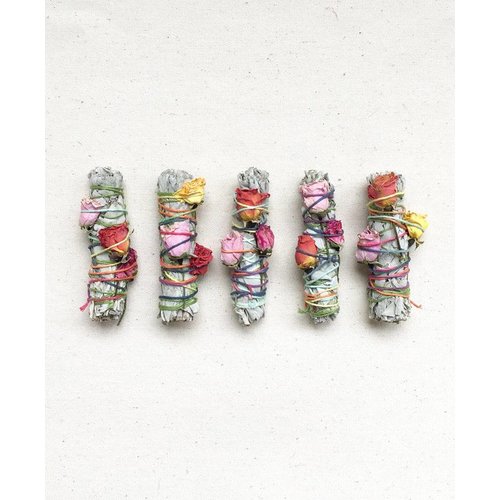 Catherine Rising
Floral Smudge Sticks
Three inches long smudge sticks and are hand tied with vintage cotton floss and three spray roses.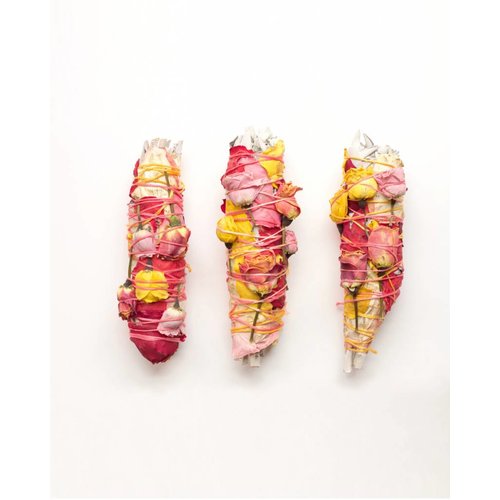 Catherine Rising
Large Floral Smudge Stick
Sage is traditionally burned ceremonially in purification rituals.  it can clear a physical or mental space of stagnant or negative energy.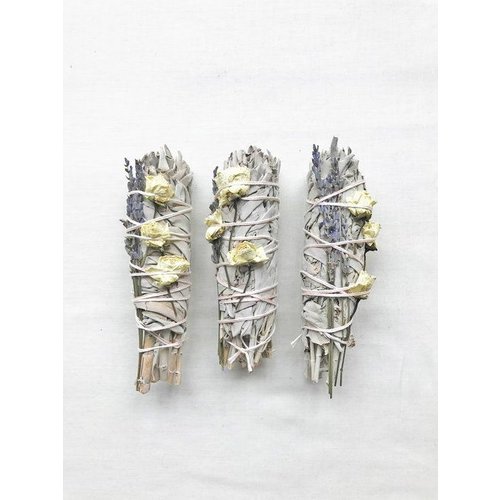 Catherine Rising
Lavender Smudge
WHITE SAGE BUNDLED WITH LAVENDER AND THREE WHITE ROSES- WRAPPED UP IN VINTAGE PINK AND WHITE STRING.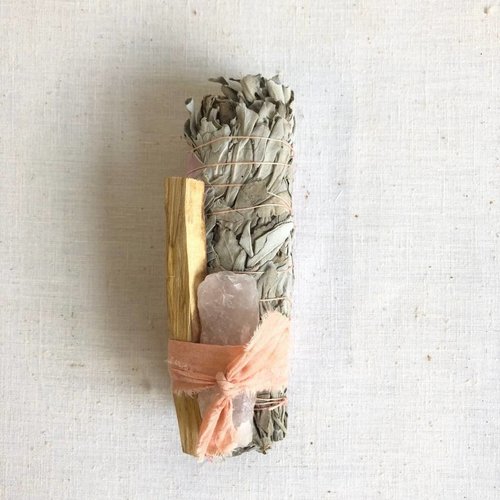 Catherine Rising
Rose Quartz + Palo Smudge Stick
ethically sourced white sage, rose petals, palo santo and rose quartz wrapped up in a vintage fabric.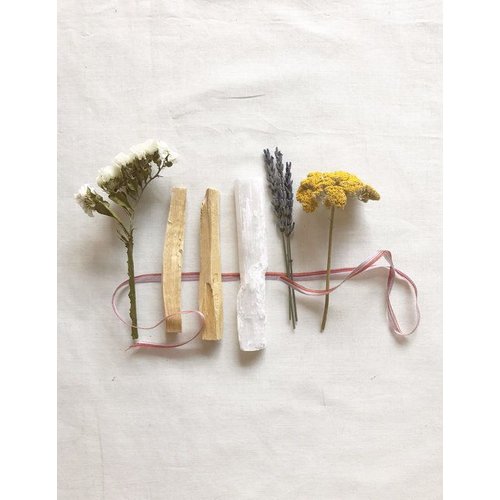 Catherine Rising
Selenite Palo Santo Bundle
A SELENITE WAND, SPRIG OF YARROW, MARSH-ROSEMARY, LAVENDER, AND TWO PALO SANTO STICKS BUNDLED UP IN VINTAGE RIBBON.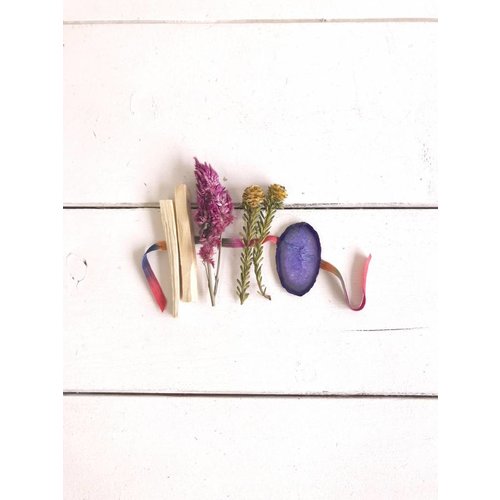 Catherine Rising
Upstate Palo Santo Bundle
agate, palo santo, celosia, and golden conebrush wrapped in beautiful vintage ribbon.