F. Miller
BODY OIL
A luxurious, skin-fortifying blend of moisture-replenishing botanicals designed to soften, smooth, tone, and instantly hydrate. A protective elemental-defense treatment and potent moisturizer that leaves a lasting luminous glow.
F. Miller
CLEANSING OIL
This gentle daily cleanser transforms from oil to milk, easily rinsing away to leave skin feeling fresh, soft and hydrated. Deeply purifying without disrupting skin's delicate microflora.
F. Miller
EYE OIL
A deeply nourishing formula that delivers lasting hydration while soothing, reviving and protecting the delicate skin around the eyes. Extremely rich in antioxidants, minerals, Vitamins A, E + K, and anti-inflammatory botanicals
F. Miller
FACE OIL
A nutrient-dense foundational layer that delivers multi-correctional results. This potent yet lightweight multi-tasking blend of 22 active botanicals leaves skin visibly hydrated, nourished and glowing from within.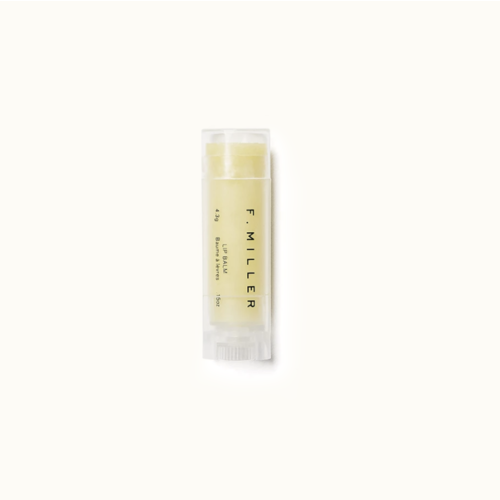 F. Miller
LIP BALM
A velvety blend of nourishing, nutrient-rich botanicals, formulated to heal and repair dry, chapped, damaged skin. Provides long-lasting moisture while soothing, softening and naturally protecting from the elements
F. Miller
TONING MIST
A potent moisture-boosting mist that instantly hydrates and revitalizes skin, leaving a dewy, glowing complexion.