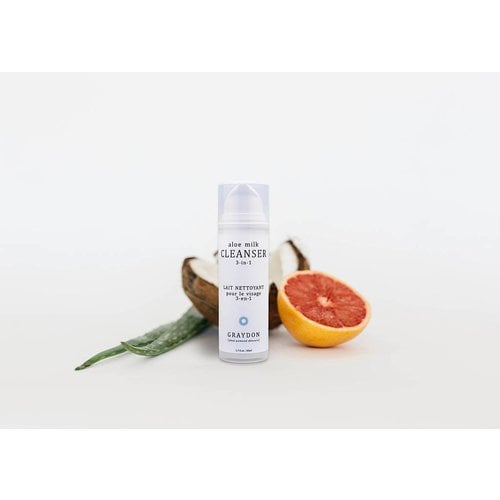 Graydon
Aloe Milk Cleanser
This gentle cleanser takes dirt and make-up off your face without stripping away the natural oils you want for your skin to stay young and fresh. This creamy oil-based cleanser works well for all skin types leaving your face feeling clean & taut.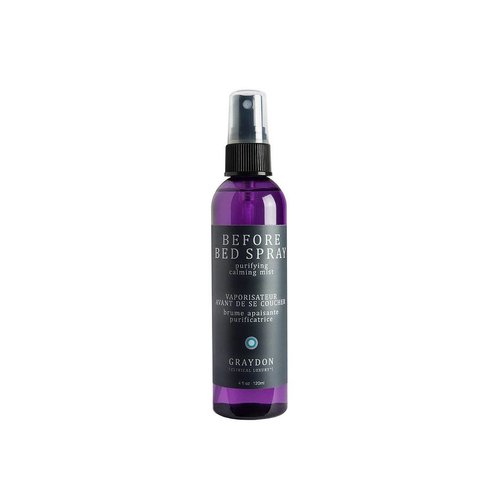 Graydon
Before Bed Spray
The perfect linen spray for misting your pillows, sheets, and air to enjoy the soothing & comforting aroma of pure lavender, sweet orange and other anti-microbial ingredients. Its relaxing and uplifting scent will help soothe and relax you before bed.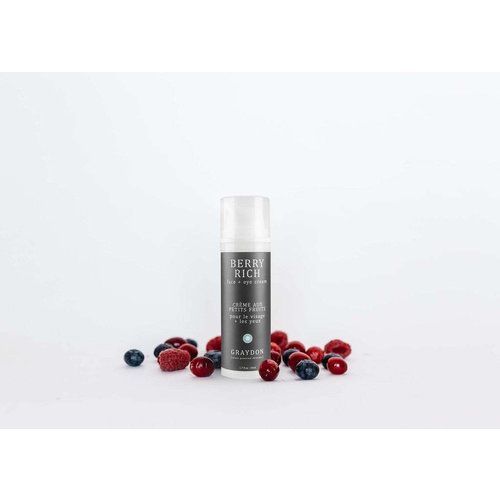 Graydon
Berry Rich Cream
Loaded with probiotics to balance your skin! Bursting with berry goodness, this antioxidant moisturizer helps fight signs of aging. Cranberry and blueberry seed oil are rich in ellagic acid- which helps remove toxins in your body and fight inflammation.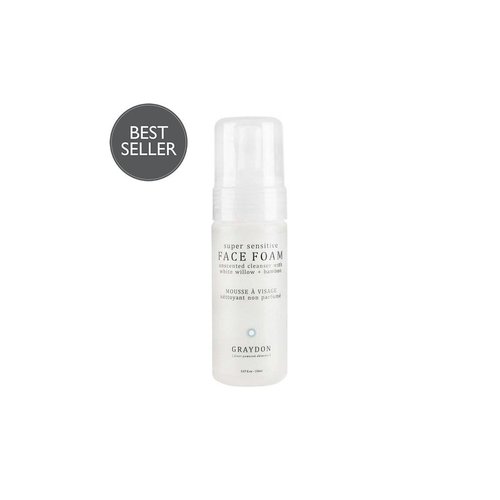 Graydon
Face Foam
Face Foam is a super gentle cleanser with a creamy foam texture infused with a bevy of great actives to tone & smooth your skin without stripping it. perfect for all skin types especially sensitive. Completely unscented, It's also lake & ocean friendly!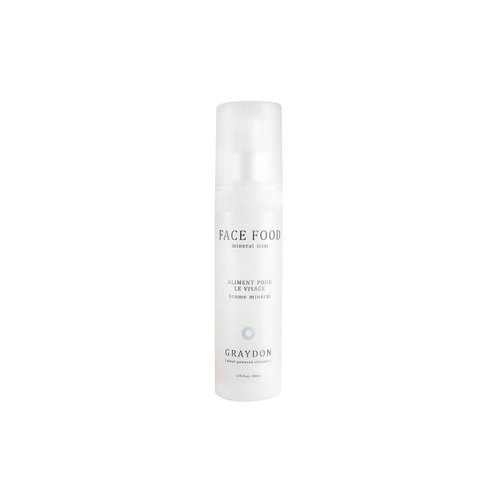 Graydon
Face Food Mineral Mist
Face Food is a wonderful way to keep your skin healthy, fresh & rejuvenated. formulated with skin-friendly minerals, a redness corrector & the ultimate way to get the most out of your serum, oil/moisturizer as it helps your skin to absorb vital nutrients.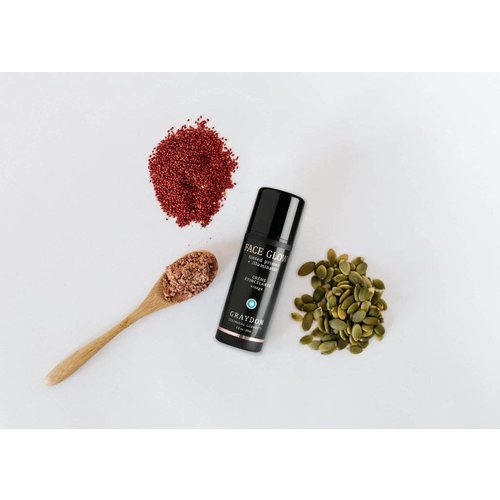 Graydon
Face Glow
Face Glow creates a lovely shimmer when applied to your skin. This non-toxic face illuminator and highlighter infused with mineral mica helps to redirect light to blur imperfections, and even-out your skin tone which results in a natural, effortless look.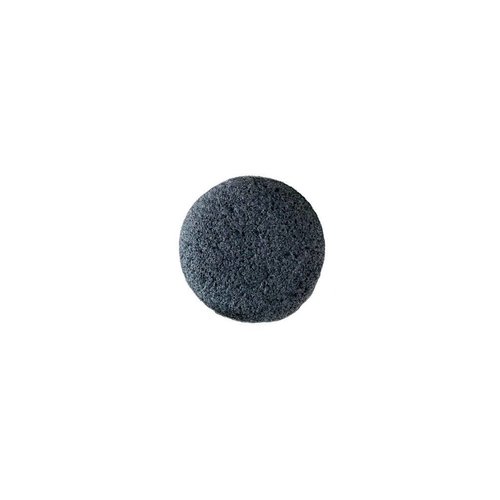 Graydon
Facial Charcoal Bamboo Sponge
Welcome to your face cleansing side kick! Smooth enough for the most sensitive of skin types, these Eco-cert konjac sponges are the perfect texture to remove dirt and grime from your face! Even better: the antioxidant benefits of bamboo & charcoal!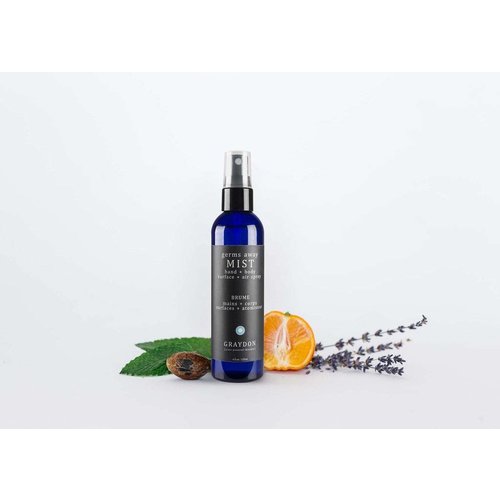 Graydon
Germs Away Mist 120ml
THIS WILL SOLVE MANY OF YOUR DAILY CLEANSING DILEMMAS SUCH AS DIRTY HANDS FROM PUBLIC TRANSIT OR TRAVELING, ODOURS IN YOUR CAR, WASHROOM, GYM BAG, SHOES AND ESPECIALLY YOUR PHONE. THE ACTIVE INGREDIENTS ARE POTENT BUT NON TOXIC.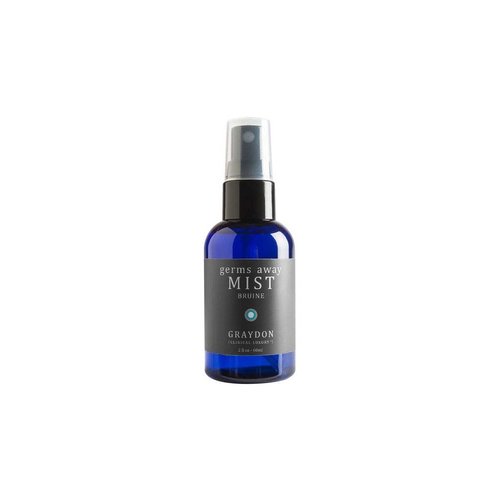 Graydon
Germs Away Mist 60ml
This will solve many of your daily cleansing dilemmas such as dirty hands from public transit or traveling, odours in your car, washroom, gym bag, shoes and especially your phone. The active ingredients are potent but non toxic.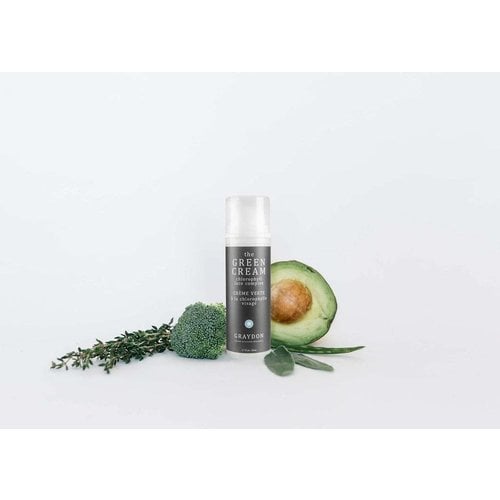 Graydon
Green Cream
Infused with broccoli, avocado, coconut, olive, and aloe this cream is like a salad for your skin, and is suitable for a wide range of skin types and complexions! Loaded with phytonutrients like chlorophyll (which helps with detoxification).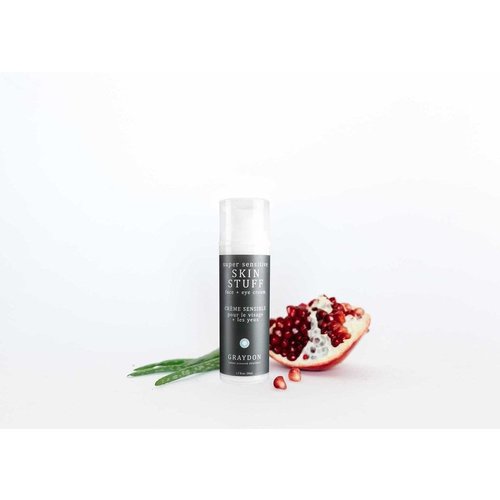 Graydon
Super Sensitive Skin Stuff
Ultra light yet hydrating. This unscented and essential oil free moisturizer is gentle and absorbs instantly, offering immediate relief for dry, irritated skin. Infused with Canadian Maple Water and formulated with non-irritating plant oils.