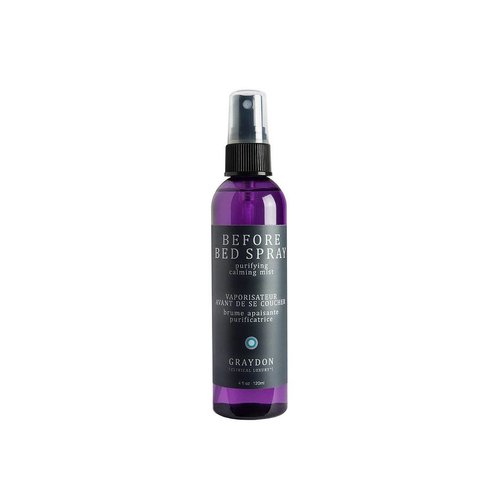 Graydon
Before Bed Spray
The perfect linen spray for misting your pillows, sheets, and air to enjoy the soothing & comforting aroma of pure lavender, sweet orange and other anti-microbial ingredients. Its relaxing and uplifting scent will help soothe and relax you before bed.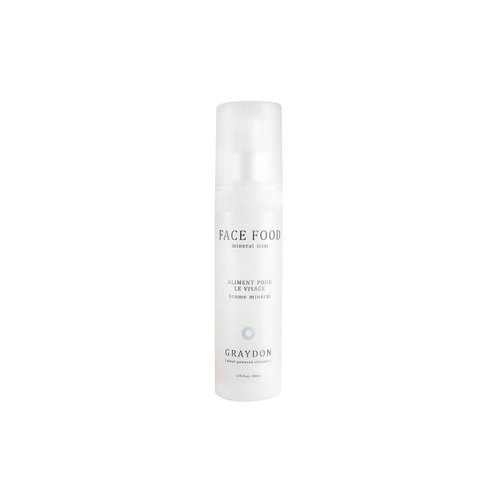 Graydon
Face Food Mineral Mist
Face Food is a wonderful way to keep your skin healthy, fresh & rejuvenated. formulated with skin-friendly minerals, a redness corrector & the ultimate way to get the most out of your serum, oil/moisturizer as it helps your skin to absorb vital nutrients.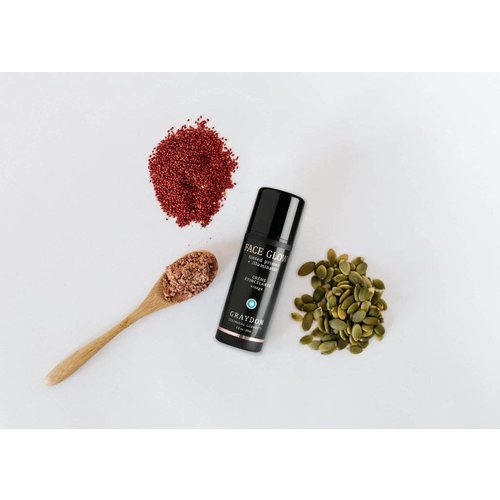 Graydon
Face Glow
Face Glow creates a lovely shimmer when applied to your skin. This non-toxic face illuminator and highlighter infused with mineral mica helps to redirect light to blur imperfections, and even-out your skin tone which results in a natural, effortless look.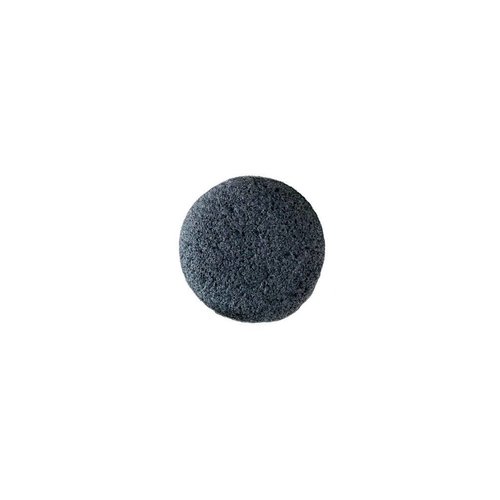 Graydon
Facial Charcoal Bamboo Sponge
Welcome to your face cleansing side kick! Smooth enough for the most sensitive of skin types, these Eco-cert konjac sponges are the perfect texture to remove dirt and grime from your face! Even better: the antioxidant benefits of bamboo & charcoal!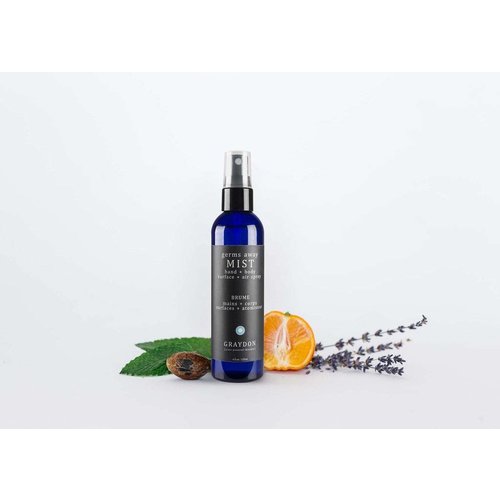 Graydon
Germs Away Mist 120ml
THIS WILL SOLVE MANY OF YOUR DAILY CLEANSING DILEMMAS SUCH AS DIRTY HANDS FROM PUBLIC TRANSIT OR TRAVELING, ODOURS IN YOUR CAR, WASHROOM, GYM BAG, SHOES AND ESPECIALLY YOUR PHONE. THE ACTIVE INGREDIENTS ARE POTENT BUT NON TOXIC.