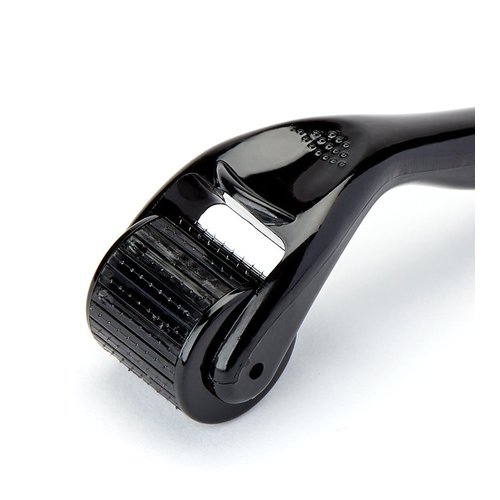 Nannette De Gaspé
Art of Noir Roller
This at-home treatment allows you to tap into the body's own fountain of youth to reveal smoother, plumper, and overall rejuvenated looking skin.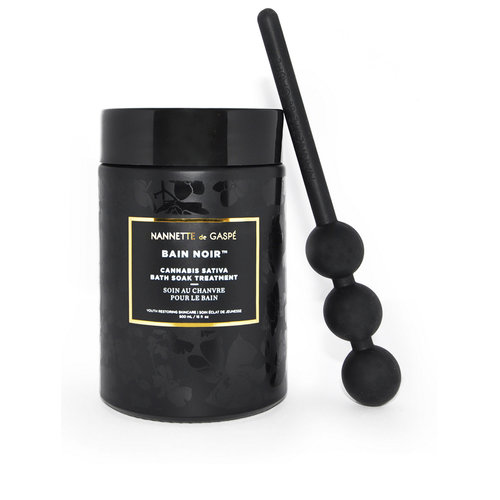 Nannette De Gaspé
Bain Noir Cannabis Sativa CBD Bath Soak Treatment
This relaxing and soothing CBD bath treatment helps to soothe, revive, and protect the skin while also de-stressing the mind and body.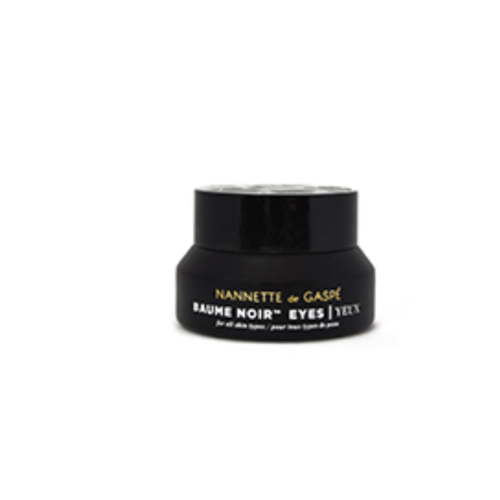 Nannette De Gaspé
Baume Noir Eyes
A proprietary complex of Green Tea Extract, Pomegranate and Caffeine work in tandem to smooth visible fine lines and wrinkles, ease puffiness, and diminish under-eye darkness.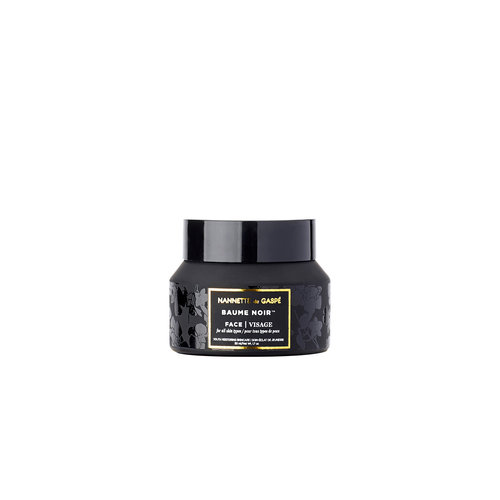 Nannette De Gaspé
Baume Noir Face
a velvet-like texture, Baume Noir visibly reduces the appearance of fine lines & wrinkles and helps to hydrate & brighten the skin using a Biomimetic Micro-Vectorized technology that delivers powerful active ingredients through multiple layers of skin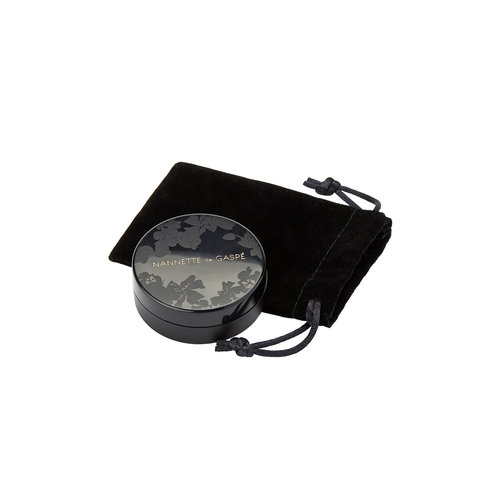 Nannette De Gaspé
Baume Noir Lips
Enriched with Collagen derivatives, a Hyaluronic Acid stimulating tri-peptide & a cocktail of Omega-rich oils, This luxurious lip balm promises to provide intensely hydrating, youth-restoring, & revitalizing benefits to deliver a noticeably fuller pout.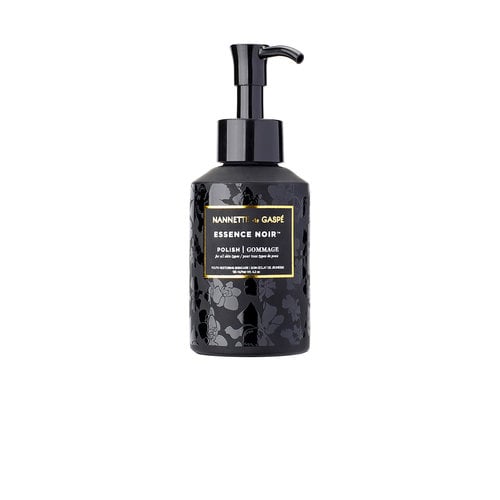 Nannette De Gaspé
Essence Noir Polish
This exhilarating facial polish features triple-action physical, chemical and enzymatic exfoliating properties to aid in the removal of dead skin cells while refining pores, leaving skin feeling smooth, fresh, and hydrated.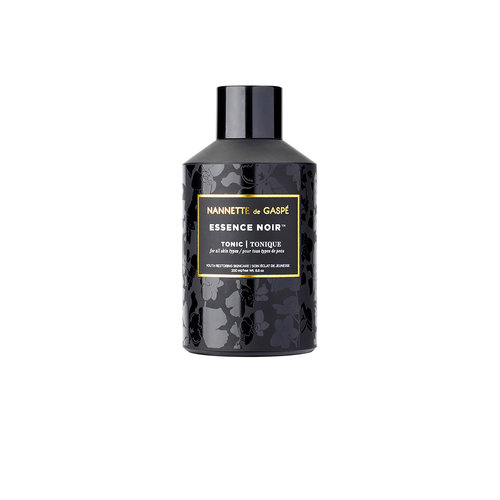 Nannette De Gaspé
Essence Noir Tonic
This treatment-based toner aids in restoring the skin's natural PH while protecting it from environmental aggressors with naturally-derived fruit acids, Silver Mushroom Extract and Beet Root Extract revealing more hydrated, brighter, and glowing skin.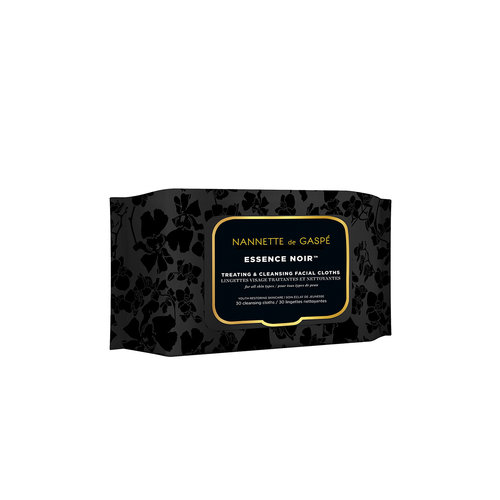 Nannette De Gaspé
Essence Noir Treating & Cleansing Facial Cloths
These rinse-free cleansing cloths gently remove all impurities and traces of make-up in one swipe while providing superior treatment benefits. Caviar Lime, along with Silver Mushroom and Beetroot Extract help nourish the skin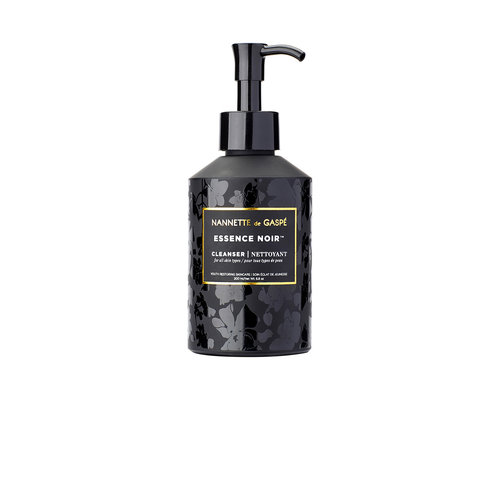 Nannette De Gaspé
Essence Noir™ Cleanser
This Vitamin C rich cleanser blends potent Kakadu Plum Extract and detoxifying Brazilian Clay with soothing Oat Kernel Extract for a precisely balanced formulation that helps to brighten and purify your skin, leaving it hydrated and glowing.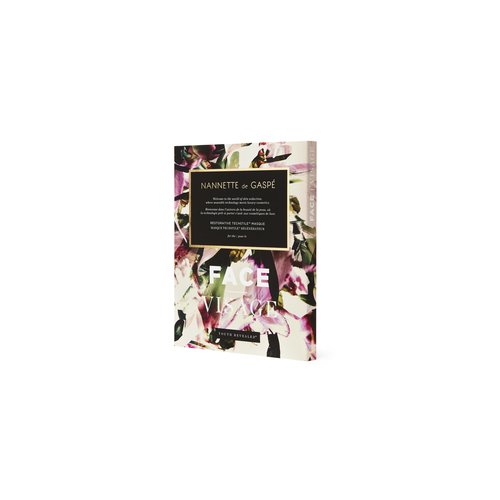 Nannette De Gaspé
Youth Revealed Face Dry Mask
This intensive waterless techstile™ treatment includes a combination of powerful age renewal, brightening, and hydrating actives that help stimulate the synthesis of collagen and elastin.