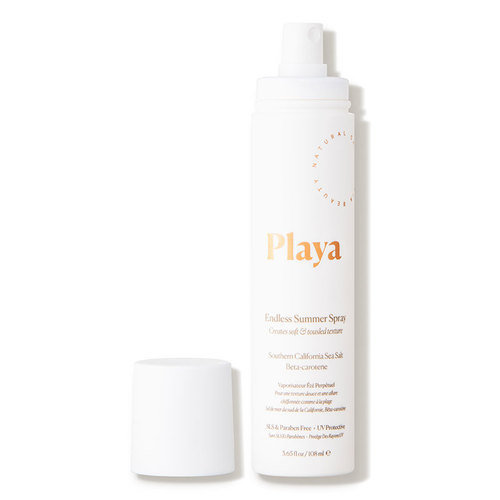 Playa
Endless Summer Spray
Made with sea salt harvested in Southern California, this formula gives you perfectly tousled hair texture you usually only get after a day at the beach or out on a board. Your hair is protected and looks effortlessly undone.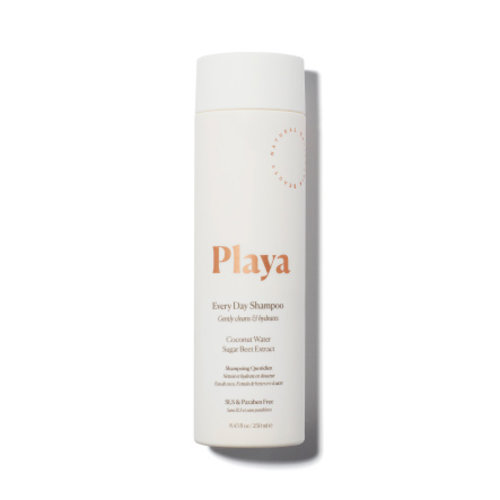 Playa
Every Day Shampoo
An SLS-free shampoo that is anything but ordinary, this unique clean formula is the foundation of the Playa routine. The propriety coconut-derived cleanser gently foams to remove impurities while preserving your hair's natural oils.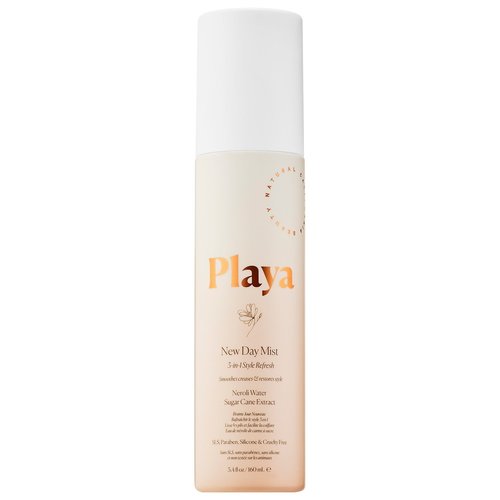 Playa
New Day Mist
A 3-in-1 reboot for tired hair: One part hairspray, one part hydrator, and one part fragrance. The fine mist works to smooth out dents and creases allowing you to reset your style without washing, hot tools, or harsh chemicals. Consider it the easiest way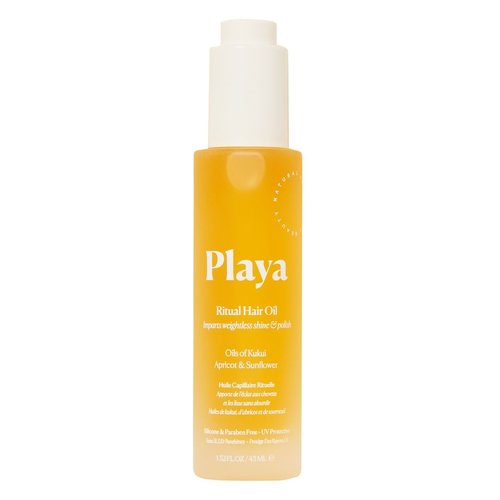 Playa
Ritual Hair Oil
This weightless blend of natural oils penetrates deeply to radically transform your hair and impart shine. The silicone-free formula repairs damaged strands, infuses moisture, tames frizz and protects from UV damage.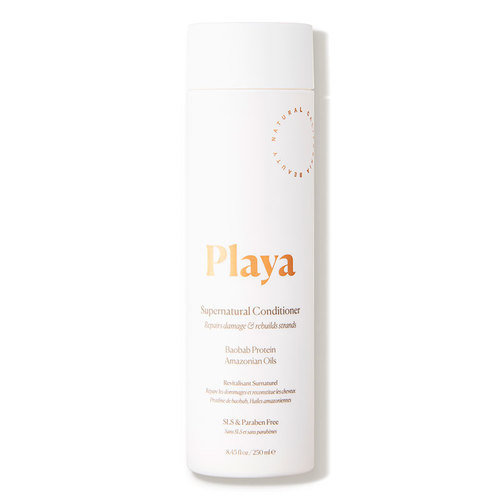 Playa
Supernatural Conditioner
This intelligent treatment self-adjusts for all hair types and textures: the more damaged your hair is, the harder it works to condition and repair.