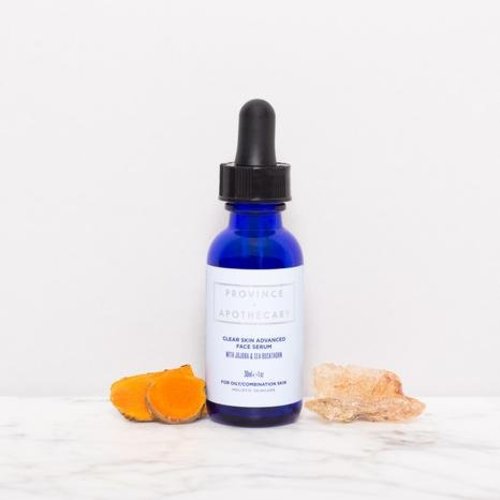 Province Apothecary
Clear Skin Advanced Face Serum
An advanced formulation of plant-powered oils soothes skin's appearance for brighter, more even tone. It balances and tones, working to control the appearance of oil while providing hydration and protection from the elements.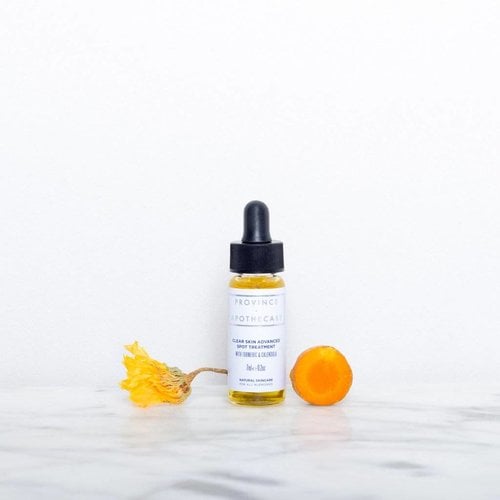 Province Apothecary
Clear Skin Advanced Spot Treatment 7ml
A concentrated blend of botanicals targets the appearance of spots for a brighter, revitalized complexion. It purifies acne-prone skin without harsh or irritating ingredients, improving surface texture for healthier-looking skin. One drop is all you need!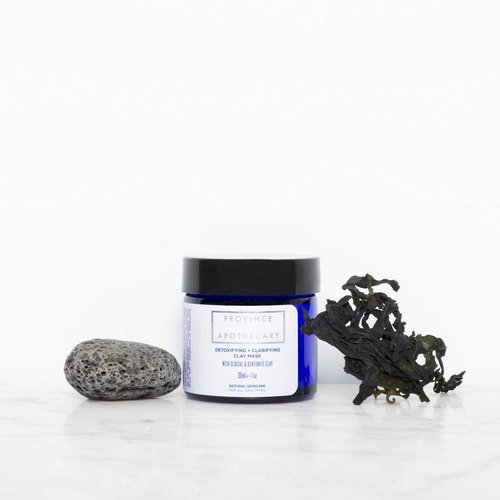 Province Apothecary
Detoxifying + Clarifying Clay Mask
Glacial Clay's natural mineral content rejuvenates skin, resulting in smaller looking pores and a brighter complexion. Bentonite Clay is highly absorbent, attracts dirt & toxins on skin surface and within pores to help deeply cleanse & invigorate. 
Province Apothecary
Full Brow Serum 30ml
A powerful blend of active plant botanicals specially formulated to encourage denser, ​fuller-looking brows. The concentrated formula thickens and conditions hair from root to tip, naturally enhancing your brows for the perfect full shape.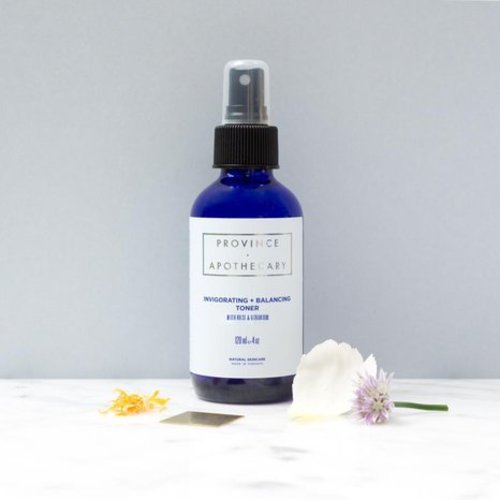 Province Apothecary
Invigorating + Balancing Toner
The Invigorating + Balancing Toner with Rose & Geranium is great for normal, combination, oily, and congested skin. Fragrant Organic Rose Water is naturally soothing and cooling to the skin, while Geranium oil calms & naturally reduces appearance of scars
Province Apothecary
Moisturizing Cleanser
The Moisturizing Cleanser + Make Up Remover with Avocado & Raspberry Oil is great for all skin types. These hydrating oils remove excess oil, restoring natural radiance while gently cleansing without over-drying your skin or destroying its natural pH.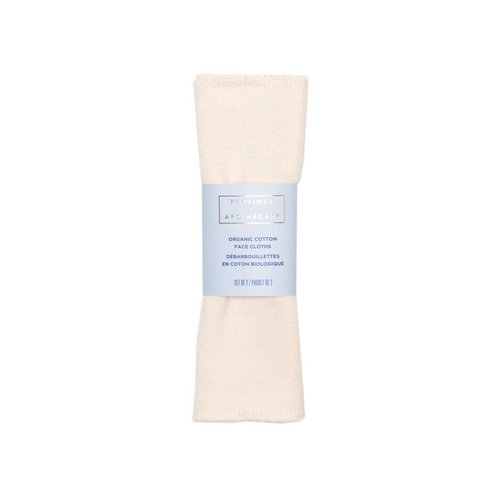 Province Apothecary
Organic Cotton Face Cloths
These Organic Cotton Face Cloths are ideal for gently removing dirt, and makeup. Each reusable cloth has one smooth side and the other is lightly textured. They're perfect for all skin types. Each pack contains 2 cloths, 7"x 8". Made in Toronto.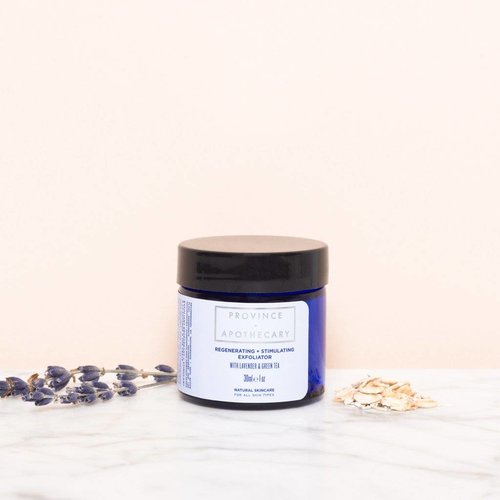 Province Apothecary
Regenerating + Stimulating Exfoliator
This exfoliator with Lavender & Green Tea works to gently exfoliate & hydrate your skin. Oatmeal calms, softens, and nourishes. Green tea stimulates and rejuvenates, giving you a healthy glow. Lavender calms irritation and heals blemishes.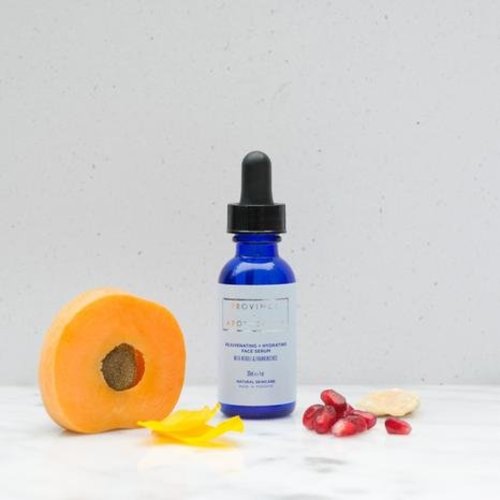 Province Apothecary
Rejuvenating + Hydrating Face Serum
High in antioxidants, Neroli and Frankincense reduce fine lines and improve skin tone. Jojoba balances skin's sebum production, controlling shine and congestion. German Chamomile and Rose soothe blemishes, redness, and reduce the appearance of scars.
Province Apothecary
Repairing + Conditioning Lip Balm
This healing + protecting blend of oils is perfect for the cold and dry winter months. Calendula hydrates cracked, dry skin, Lavender's amazing properties soothe and repair. Peppermint energizes, bringing blood to the surface and feeding skin cells.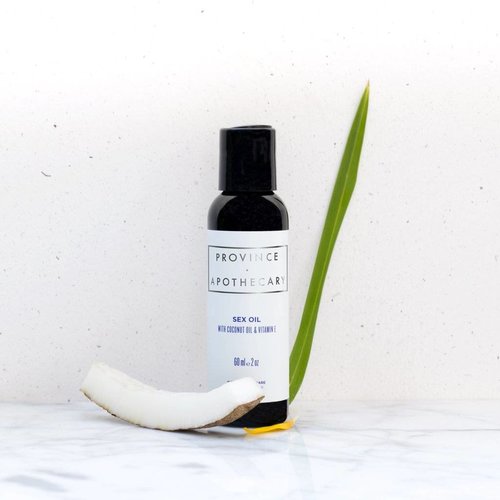 Province Apothecary
Sex Oil
Super-luxurious sex oil naturally hydrates your skin. The light and moisturizing blend is made from wildcrafted and certified-organic ingredients, without the addition of fragrance or chemicals. Use it on every part of your body!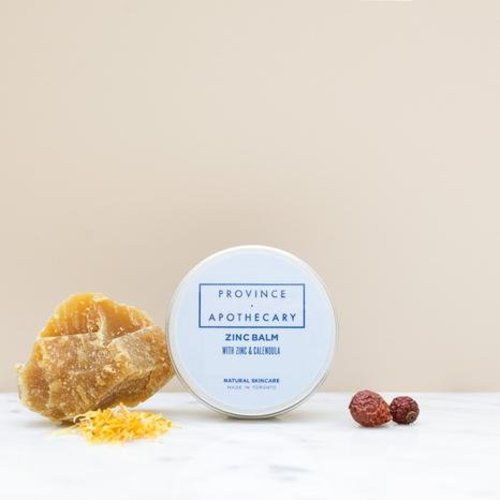 Province Apothecary
Zinc Eczema Balm
the best hydrating and soothing balm for dry skin. Apply to alleviate cracking, itching & roughness caused by extreme dry skin. Rose hip oil brightens skin, Hemp oil deeply hydrates & softens. Zinc revitalizes damaged skin & cools. Turmeric targets itchi