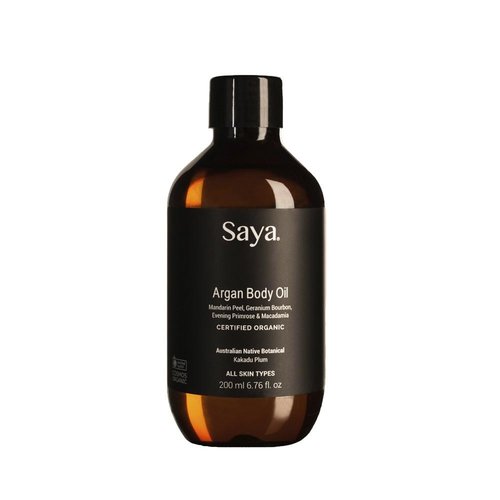 Saya
Argan Body Oil
Infused with Vitamin C rich Kakadu Plum, Vitamin E and an exotic blend of Ylang Ylang, Mandarin peel, Geranium Bourbon, Cedarwood and Patchouli essential oils, for skin-smoothing and nourishing properties. Skin is left supple, hydrated and glowing. Can al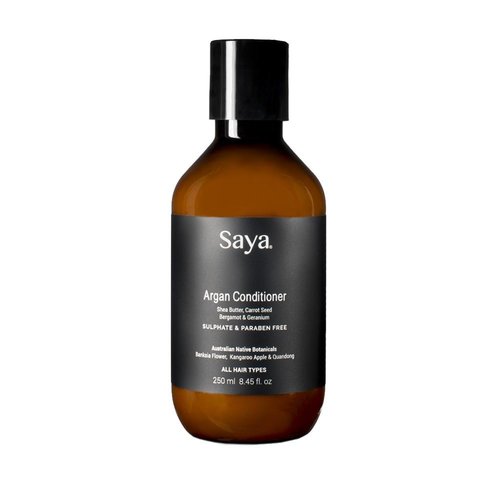 Saya
Argan Conditioner
A luxurious sulfate free conditioner made with a blend of native plans extracts and Argan Oil. With Banksia Extract, providing volume and UV protection.  Kangaroo Apple Extract, contributing to the growth and conditioning of the hair.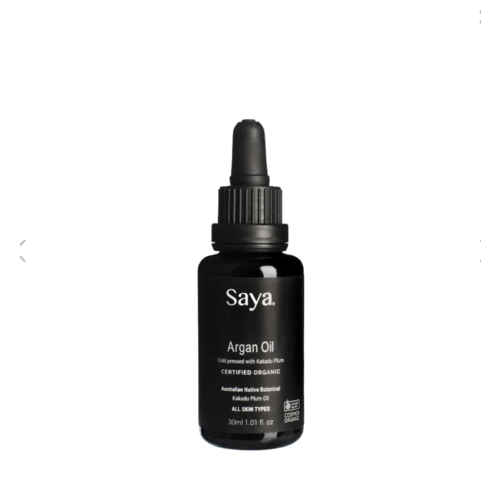 Saya
Argan Oil
Skin nourishing and silky smooth oil, naturally rich in Vitamin E. Formulated with Organic Kakadu Plum, rich in Omega 6 and 9 and Vitamin C to hydrate and balance, leaving the skin soft and luminous.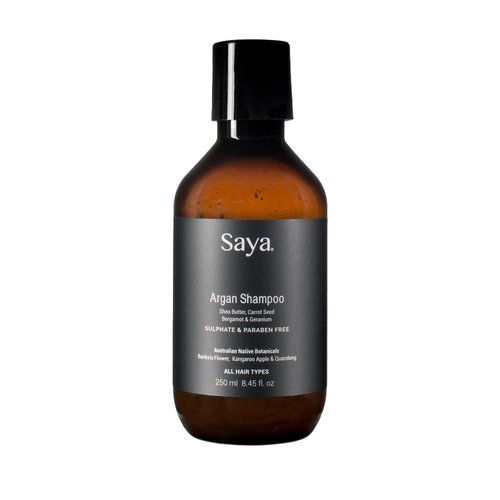 Saya
Argan Shampoo
A luxurious sulfate free shampoo made with a blend of naturally derived mild surfactants and a mix of native plant extracts and Argan Oil. This shampoo provides luxurious foam leaving hair feeling soft and hydrated after use.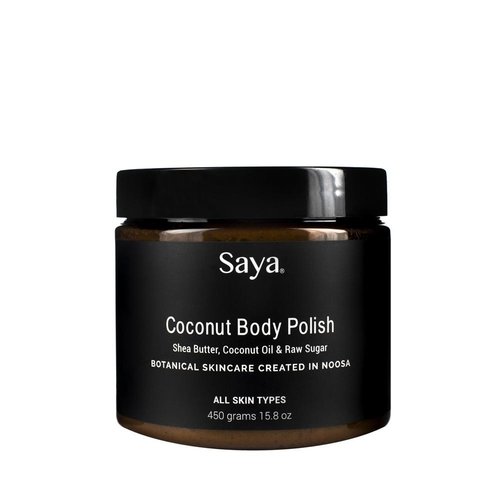 Saya
Coconut Body Polish
Exfoliate and moisturize the skin all in one with this natural, delicious smelling Body Polish. Made with raw Sugar, Coconut Shell and Sea Salt to buff away dead skin while Shea Butter and Coconut Oil intensively moisturize and nourish the skin.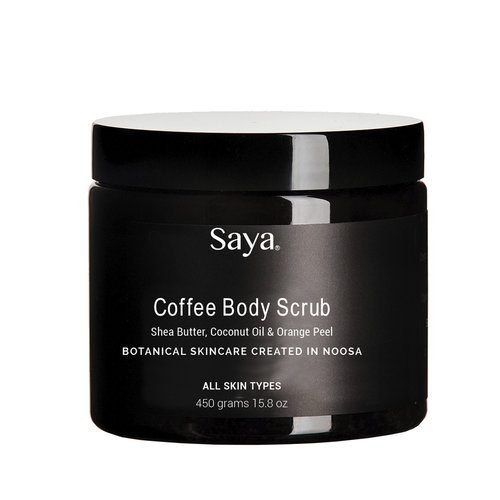 Saya
Coffee Body Scrub
This is a therapeutic indulgence packed full of exceptional active ingredients that not only feel and smell magnificent but are also good for your skin texture, tone and overall appearance.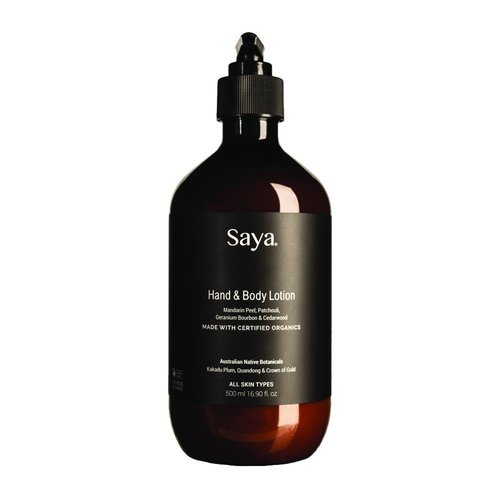 Saya
Hand + Body Lotion
Made from botanicals naturally rich in nutrients, this fast absorbing lotion leaves the skin feeling smooth and hydrated. Formulated with certified organic ingredients of Shea Butter, Coconut Oil, Sweet Almond Oil and Aloe Vera that work together to hydra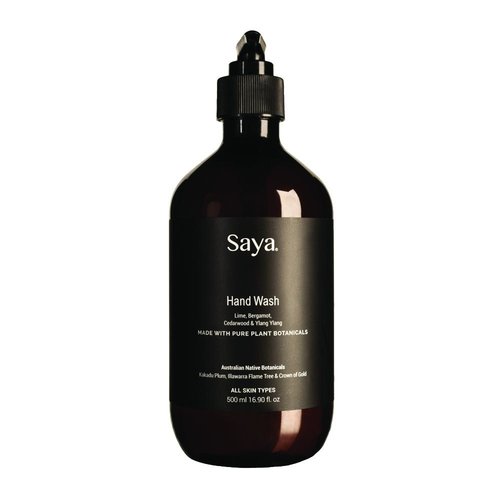 Saya
Lime + Bergamot Hand Wash
Infused with botanicals of Aloe Vera, Kakadu Plum and Desert Lime that cleanse without drying or irritating the skin. This gentle hand wash is naturally perfumed with fresh and uplifting essential oils of Lime, Bergamot, Cedarwood and Ylang Ylang.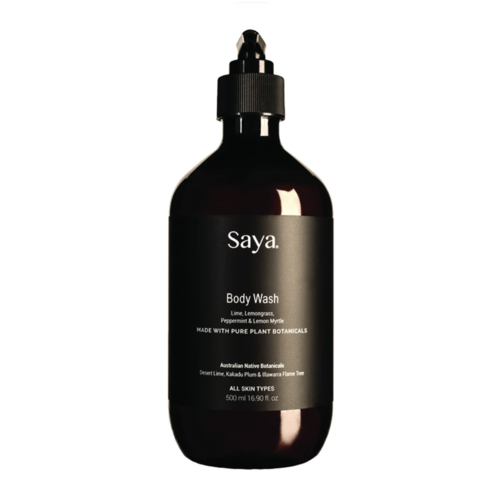 Saya
Lime + Lemongrass Body Wash
Infused with botanicals of Aloe Vera, Kakadu Plum and Desert Lime that cleanse without drying or irritating the skin. This gentle body wash is naturally perfumed with revitalizing and uplifting essential oils of Lime, Lemongrass, Peppermint and Lemon Myrt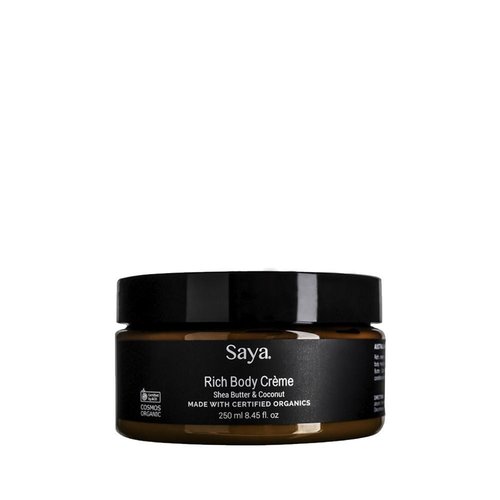 Saya
Rich Body Cream
Formulated with a powerful blend of skin-loving ingredients and a natural coconut scent, this rich crème banishes dryness whilst enveloping skin in an irresistible aroma. Enriched with Shea Butter, Macadamia Oil, Cocoa Butter and Coconut Oil