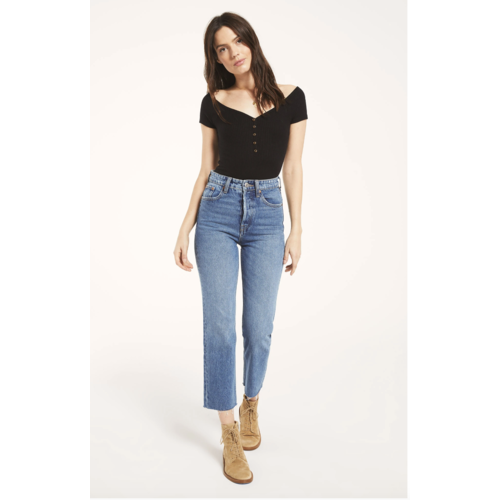 ZSupply
Bella Rib Bodysuit Black
The Bella Rib Bodysuit is made from our rayon blend rib knit and is softly textured. This fitted bodysuit has an elevated femininity from the off the shoulder v-neck design that features faux horn buttons at the front. Snaps at the crotch make it easy to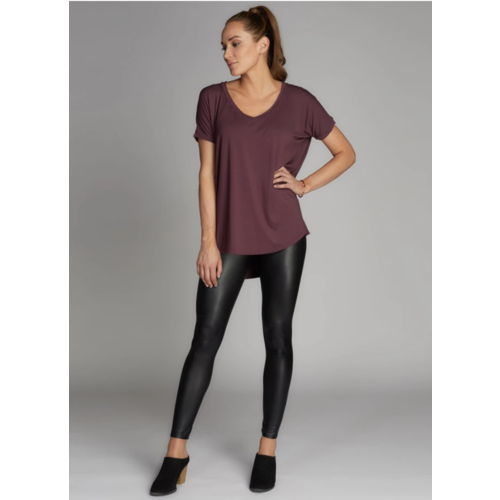 C'est Moi
Brushed Matte Liquid Leggings
Liquid leggings now with a brushed warm interior, perfect for Fall.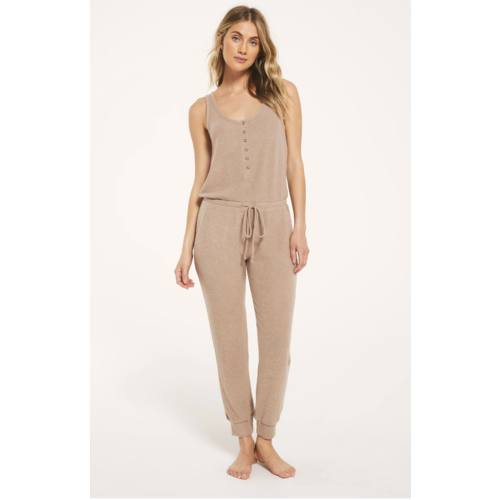 ZSupply
Dreamer Rib Jumper
Dreaming of ultimate comfort. The Dreamer Rib Jumpsuit is made from a softly textured brushed rib knit fabric and features a scoop neckline with front snaps. The effortless one-and-done you can lounge in all day.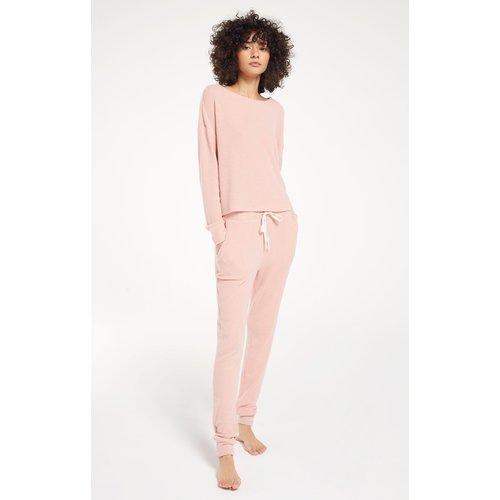 ZSupply
Homey Rib Jogger
The Homey Rib Jogger is as comfy as it looks! Made from a softly textured, plush brushed rib knit, this jogger features an elastic drawstring waistband with pockets and unique snap details at the bottom cuffs.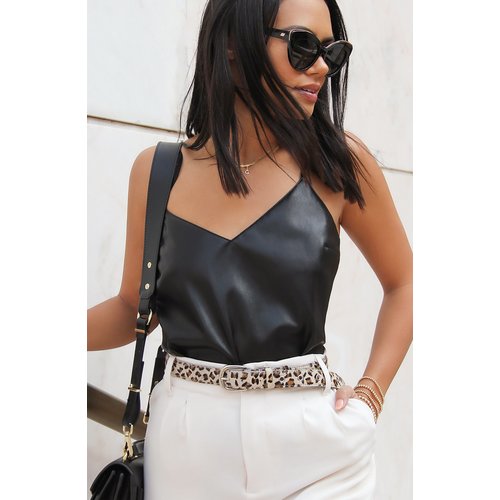 BB Dakota
Leather Report Vegan Leather Cami
Coolest tank top on the block. The Leather Report is a vegan leather camisole top with adjustable straps.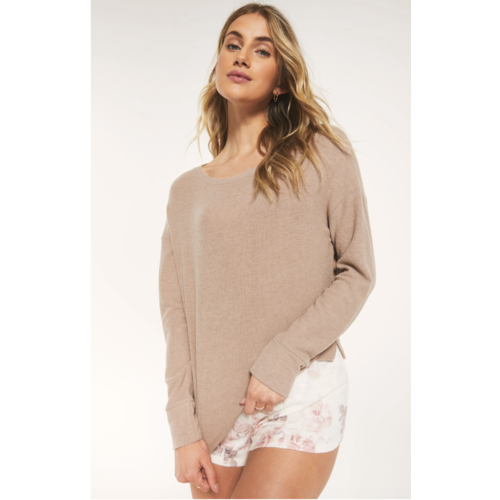 ZSupply
Leila Rib Long Sleeve
This relaxed boatneck women's knit top is made from a softly textured brushed rib knit fabric and features a rounded hem with side slits. The Leila Rib Long Sleeve Top is lightweight yet cozy and is perfect for fall layering, no matter the temp.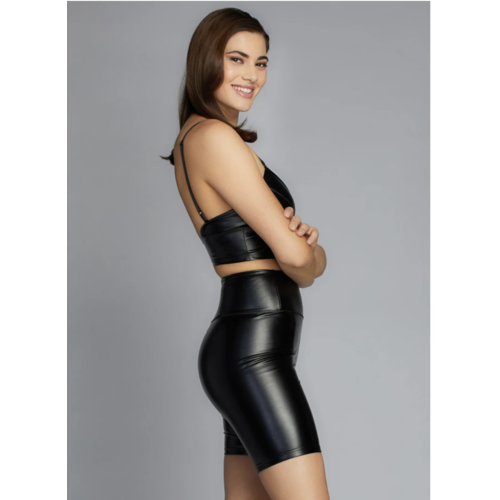 C'est Moi
Matte Liquid Bike Shorts
Add some edge to any outfit with these comfy high-waisted matt liquid biker shorts.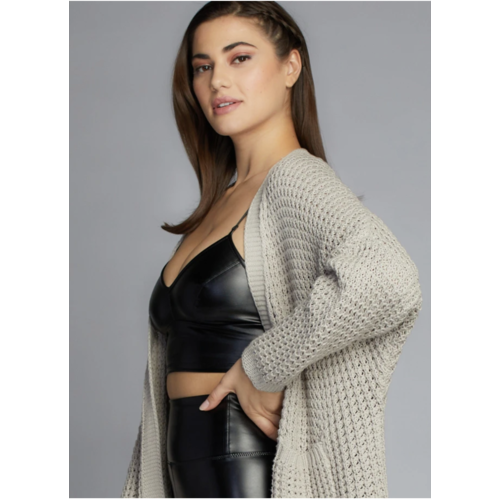 C'est Moi
Matte Liquid Brallette
An Edgy essential with a matte liquid finish. This basic brallette will take your ootd up a notch. Make it a set with the matching high waisted bike shorts.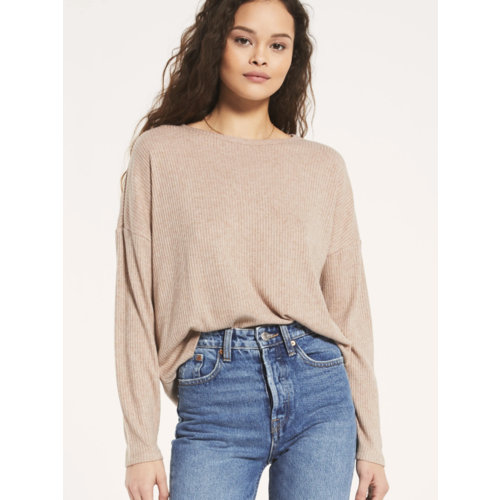 ZSupply
Robbie Rib Longsleeve
LAIDBACK STYLE ALERT! THIS COMFY, RELAXED WOMEN'S LONG SLEEVE KNIT TEE FEATURES A CROPPED CREWNECK DESIGN AND IS PERFECT FOR RELAXING IN. THE ROBBIE RIB LONG SLEEVE IS MADE FROM A SOFTLY TEXTURED RAYON BLEND RIB KNIT FABRIC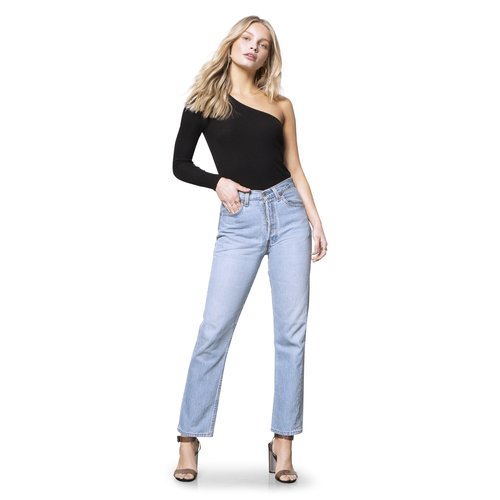 BB Dakota
Shoulder and Wiser Bodysuit
Don't put all your arms in one bodysuit. Shoulder and Wiser is an asymmetircal one-shoulder long sleeve knit bodysuit.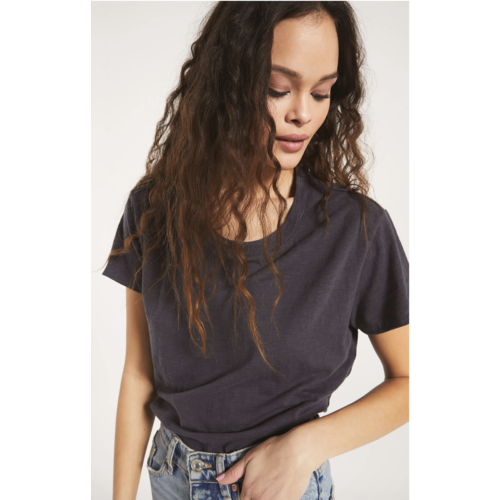 ZSupply
Trina Slub Tee
We love slub! The Trina Slub Tee is made from a semi-sheer and ultra lightweight slub jersey knit fabric. This crewneck short sleeve top features a relaxed, shorter fit with flared sleeves and a straight hem. Pair with your fave bottoms for an easy all-da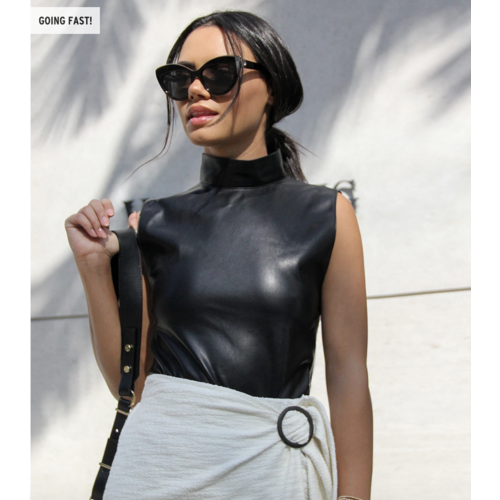 BB Dakota
Vegan Leather Bodysuit
All vegan leather everything. Faux-M-G is a vegan leather mock neck body suit with a back zipper closure and stretch knit panty.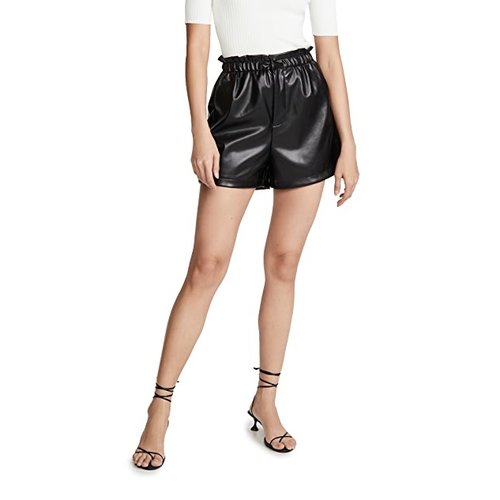 BB Dakota
Vegan Leather Shorts
In the mood for something other than cutoffs? These classic faux-leather shorts should do the trick. Sleek accompaniments, like strappy sandals and figure-skimming tops, work especially nicely with this pair.