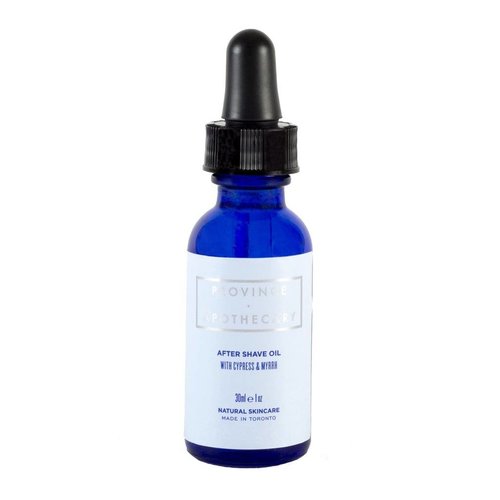 Province Apothecary
After Shave Oil 30ml
A pure oil blend is the perfect companion to a close shave. all-natural rich botanicals absorb quickly to soothe and smooth the skin without clogging pores. It hydrates to replenish damaged skin and leaves your face soft and healthy.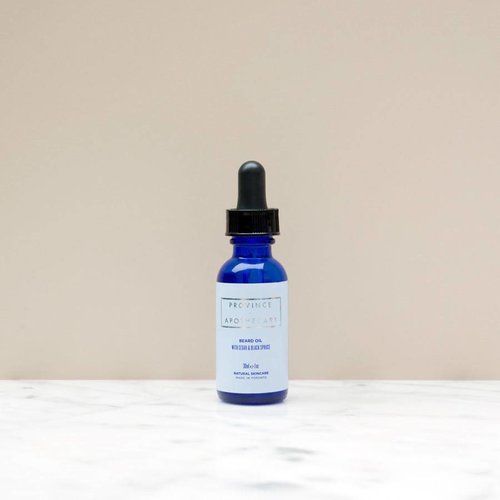 Province Apothecary
Beard Oil 30ml
This woodsy blend of pure botanical oils absorbs quickly to fortify & soften your beard, leaving it revitalized, hydrating and softening the skin underneath. penetrates root to tip for a fuller, healthier-looking beard.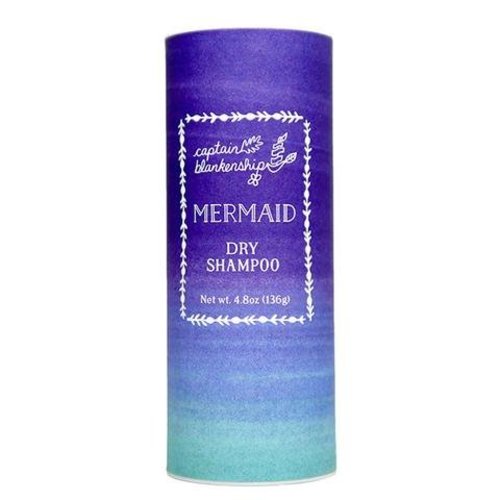 Captain Blankenship
Dry Shampoo
Give your lifeless, unwashed hair a quick boost with Captain Blankenship's Mermaid Dry Shampoo! A potent combination of organic arrowroot powder and aluminum-free baking soda rapidly absorbs excess oils and adds volume and freshness to your tresses.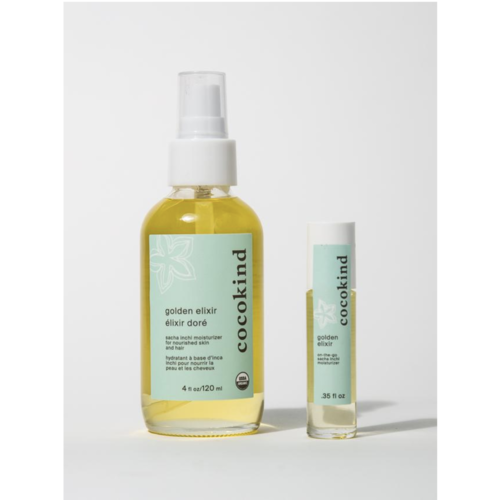 Cocokind
Golden Elixir
GOLDEN ELIXIR IS A MULTI-PURPOSE REGENERATIVE OIL FOR THE FACE, BODY, AND HAIR. THIS DAILY MOISTURIZER IS SUITABLE FOR ALL SKIN TYPES - EVEN OILY OR ACNE-PRONE. SCENTED WITH GERANIUM AND SWEET ORANGE OIL, THE LIGHTWEIGHT ELIXIR LEAVES SKIN REJUVENATED.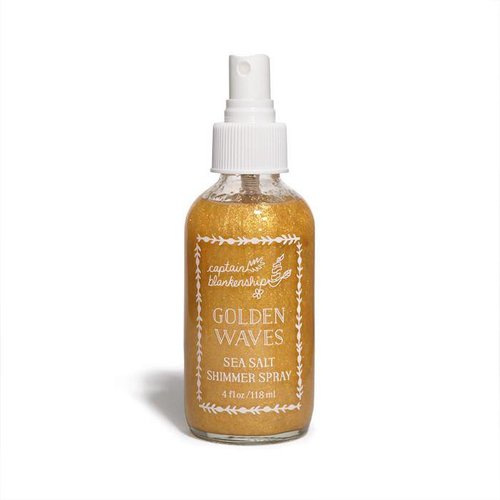 Captain Blankenship
Golden Waves Sea Salt Shimmer Spray
The original Mermaid Sea Salt Hair Spray gets golden! Same classic organic Sea Salt Hair Spray formula but with added natural gold mica for beautiful shimmer. This golden magic works well on all hair colors, adding life, shine, & strength to your tresses.
Captain Blankenship
Golden Waves Sea Salt Shimmer Spray 2oz
THE ORIGINAL MERMAID SEA SALT HAIR SPRAY GETS GOLDEN! SAME CLASSIC ORGANIC SEA SALT HAIR SPRAY FORMULA BUT WITH ADDED NATURAL GOLD MICA FOR BEAUTIFUL SHIMMER. THIS GOLDEN MAGIC WORKS WELL ON ALL HAIR COLORS, ADDING LIFE, SHINE, & STRENGTH TO YOUR TRESSES.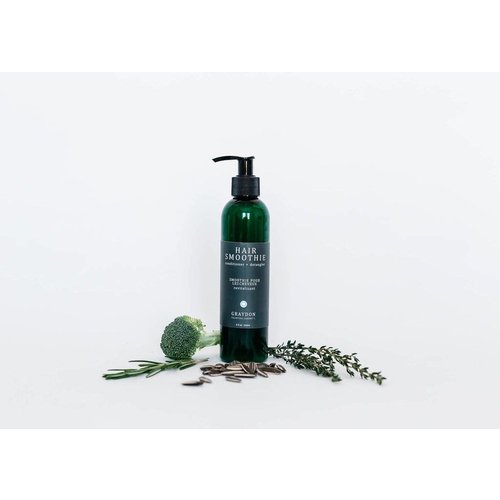 Graydon
Hair Smoothie
Hair Smoothie detangles, deep conditions, and treats the most sensitive of scalps. Bursting with nutrient rich ingredients that are safe for the whole family, a little pump of this conditioning treatment is all you need.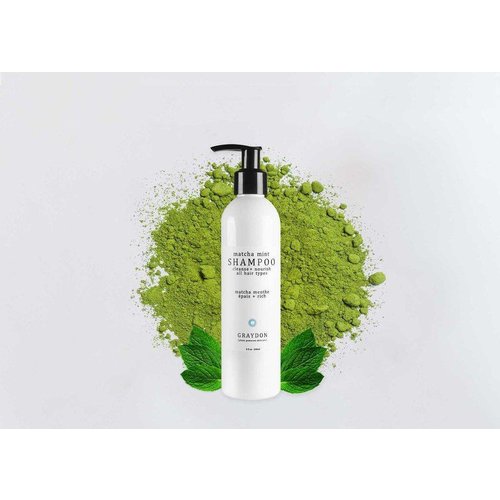 Graydon
Matcha Mint Shampoo
This light & creamy natural shampoo will nourish your hair, from your scalp to your ends, with plant-powered ingredients. Good hair starts with a healthy scalp. Matcha Mint Shampoo cleanses hair without drying out your roots leaving it shiny & smooth.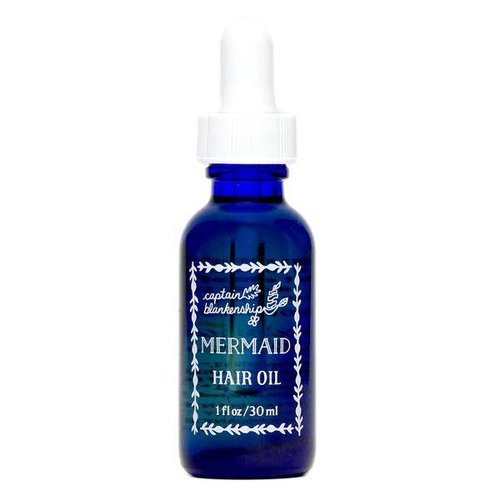 Captain Blankenship
Mermaid Hair Oil
Environmental stressors and over-processing can leave hair dry, dull and damaged, but Captain Blankenship's Mermaid Hair Oil is packed with vital nutrients and powerful botanicals to hydrate and replenish tresses.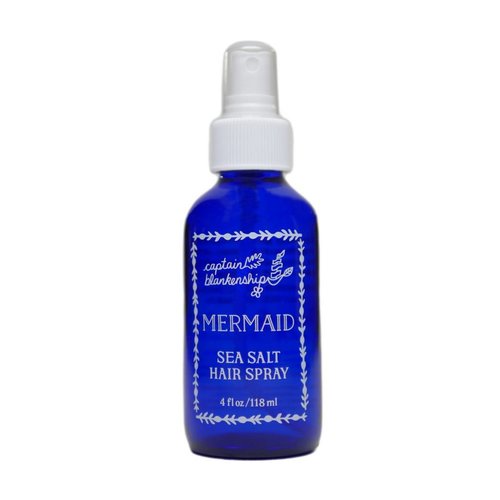 Captain Blankenship
Mermaid Sea Salt Hair Spray
Get the beach look without the beach with Captain Blankenship's Mermaid Seas Salt Hair Spray. Atlantic Sea Salt adds texture and waves to hair while organic aloe vera gently holds hair in place and provides much-needed moisture to your mermaid locks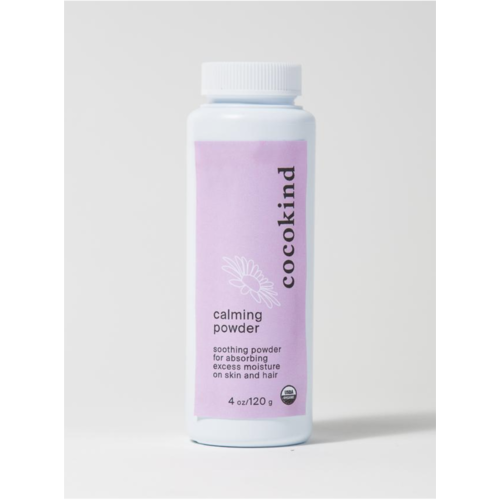 Cocokind
Organic Calming Powder
A gentle way to absorb excess moisture and keep skin refreshed!  With just 4 plant-based ingredients, it naturally contains therapeutic properties that relax and relieve skin while healing skin irritations. NO chemicals or preservatives, and talc-free!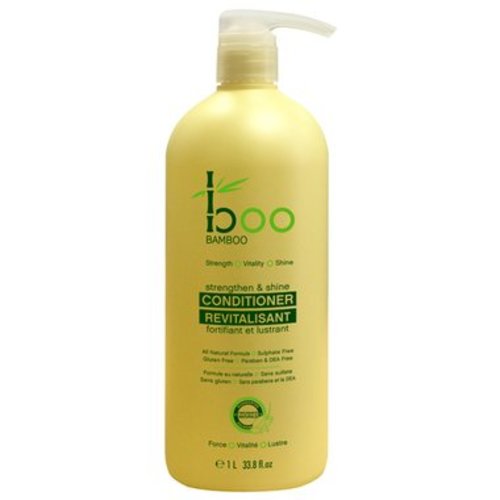 Boo Bamboo
Strength & Shine Conditioner
Experience noticeably stronger, healthier looking hair with incredible shine.  Rich in mineral and organic proteins this bamboo extract infused formula restores dry brittle hair to silky smoothness with vitality and shine.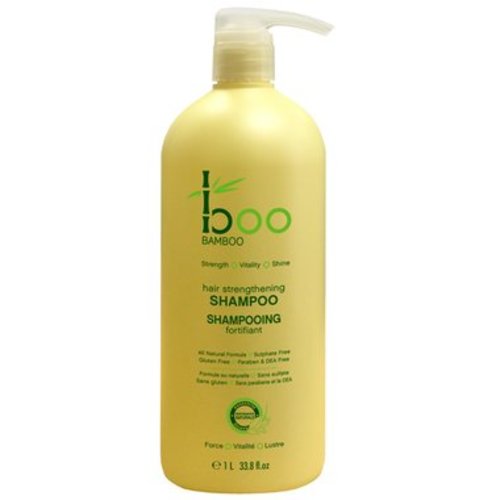 Boo Bamboo
Strengthening Shampoo
Say goodbye to dry brittle hair! This bamboo extract enriched formula drenches hair with organic proteins and silica to help strengthen and create brilliant shine. It gently cleanses without stripping away colour, leaving you with soft healthy hair.