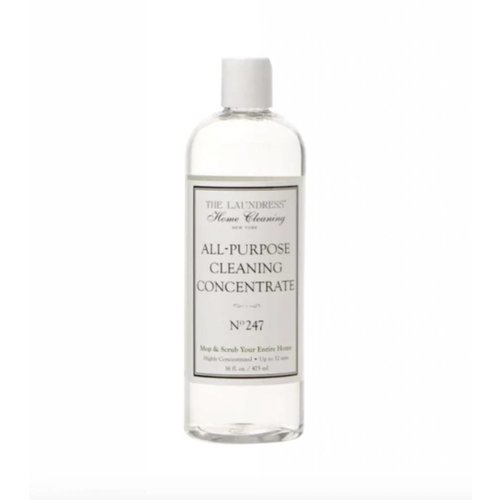 The Laundress
All Purpose Cleaning Concentrate 16oz
From porcelain to granite, this highly concentrated cleaning formula is safe and effective on every surface—even finished wood. Mop all the floors in your home, clean the entire bathroom. Nontoxic and packed with active ingredients—a little goes a long wa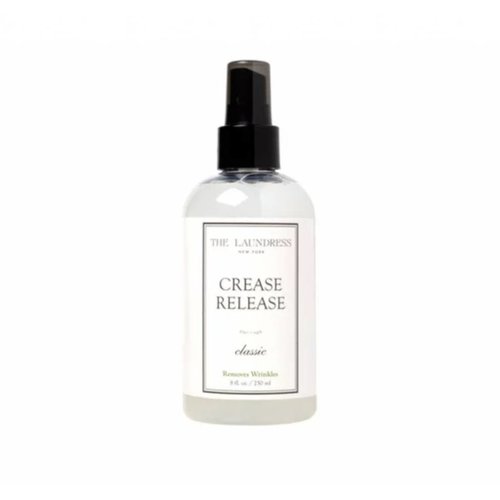 The Laundress
Crease Release
In a world of over-packed schedules, ironing isn't always an option. This quick fix easily removes moderate wrinkles from clothing and fabrics--keep in your dressing area to look fresh every morning, and in your laundry room to aid ironing. Ideal for shir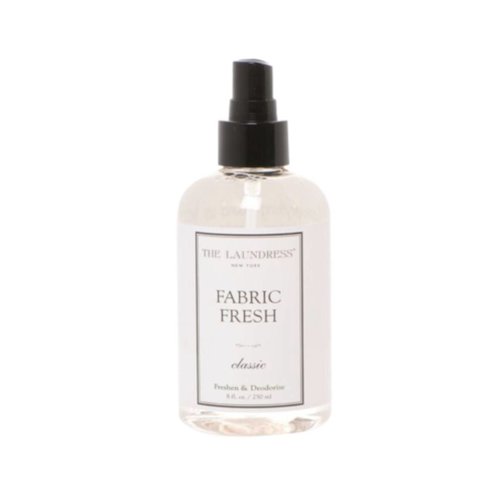 The Laundress
Fabric Fresh 8oz
This nontoxic formula with antibacterial properties adds scent while removing odor. Spray to freshen clothing and bedding between washes. Ideal for deodorizing outerwear, car interiors, sneakers, and luggage. Works great for closets and drawers, too!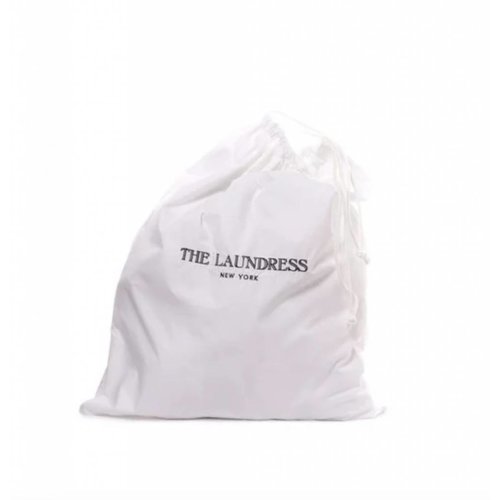 The Laundress
Hotel Laundry Bag
Inspired by the classic laundry bags in Europe, The Laundress Hotel Laundry Bag is perfect for the home, travel, or gym. The bag easily hangs on a door, or hooks, or sits in the closet.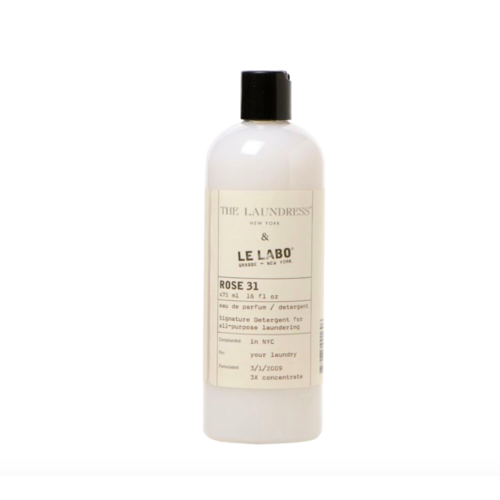 The Laundress
Le Labo Rose Signature Detergent 16 fl oz
The Laundress and Le Labo united to blend the finest of modern perfumery (their Rose 31 fragrance) with the best-performing Signature Detergent formula. The resulting product single-handedly refines the art of laundry.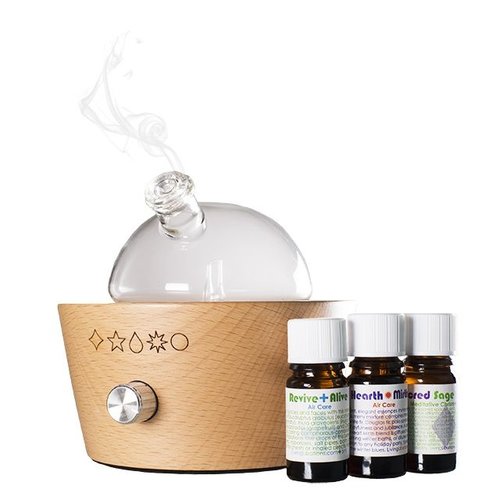 Living Libations
Nebulizing Diffuser
Activate your air, bless your breaths, and hearten your home with delightful drafts of aromatic essential oils.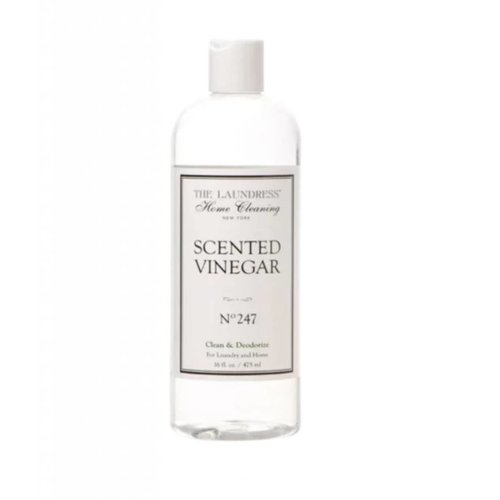 The Laundress
Scented Vinegar 16oz
Vinegar is known for its powerful cleansing properties that fight stains, buildup, odors, and germs. This multipurpose product gets glassware to sparkle, easily removes bathtub film, effectively tackles messes and odors in the kitchen, and more!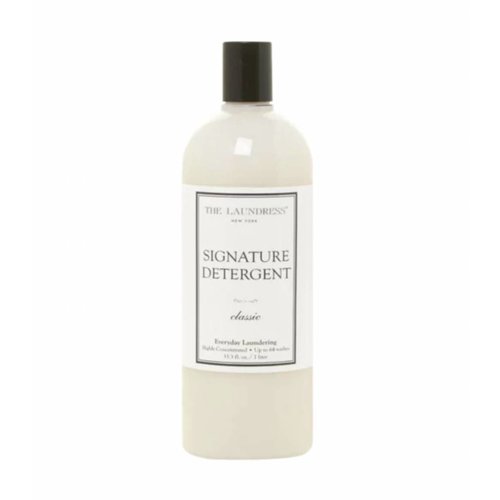 The Laundress
Signature Detergent 32oz
Developed for those who are serious about caring for their clothes and linens. For all-purpose laundering, Signature Detergent is perfectly formulated to whiten, brighten, and preserve color while removing stains.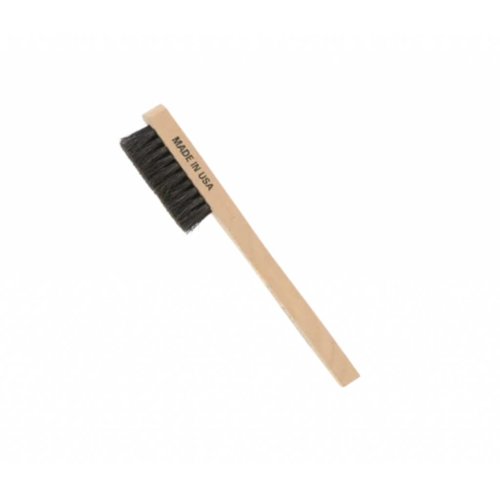 The Laundress
Stain Brush
Stain Brush is the ideal tool for removing stains on all fabrics, from delicate knits to sturdy linens. Rather than working a stain with your finger, use this brush to effectively treat the target area without harming the fabric.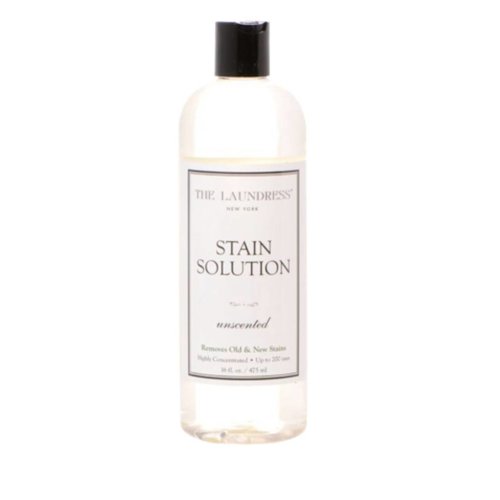 The Laundress
Stain Solution 16oz
tough stains can be frustrating—from red wine and coffee to pit stains. Whether you're rescuing a brand-new shirt or reviving your antique bedding just one drop of this powerful unscented solution effectively removes stubborn stains, old and new.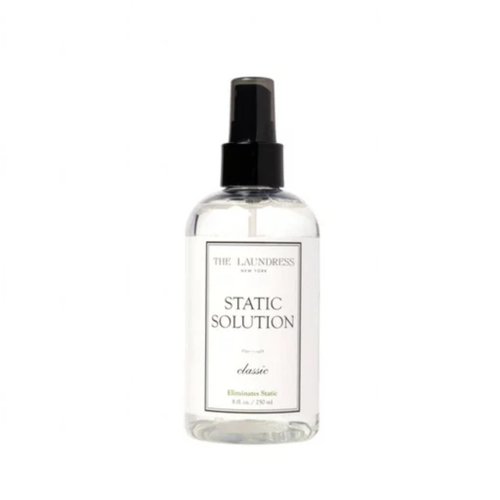 The Laundress
Static Solution
Static makes its annual debut when the humidity drops and the cold, dry weather sets in. Fabrics can also build up a charge when you wear them or put them in the dryer. This non-aerosol and nontoxic solution is designed to combat those moments.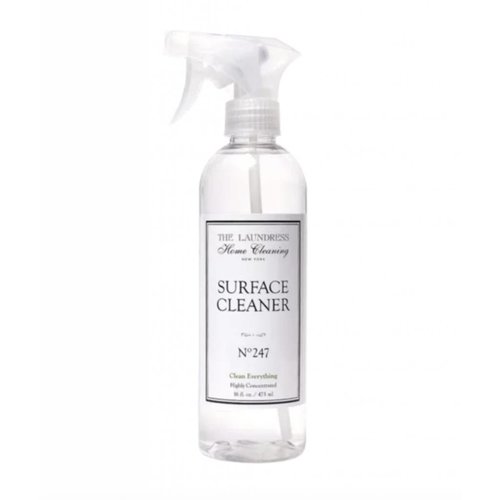 The Laundress
Surface Cleaner 16oz
This versatile formula works beautifully on all surfaces, from stainless steel to finished wood. Finally, a single product to tackle kitchen countertops, appliances, bathroom fixtures, and tiles. Highly concentrated yet safe to use around kids and food!