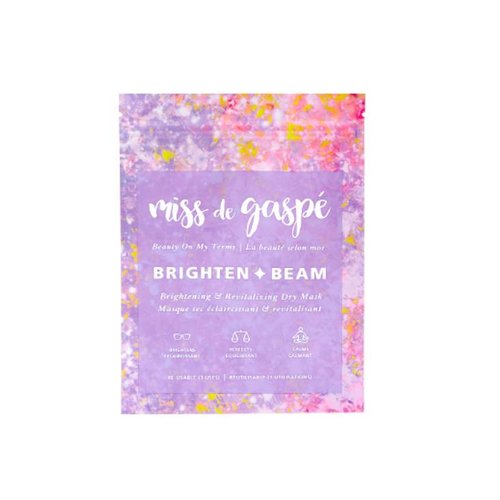 Miss De Gaspé
Brighten & Beam Mask
What's a girl to do about irritated, stressed and sensitive skin that causes collagen and hyaluronic acid to break down, resulting in a dull and uneven complexion? Miss De Gaspé has got your back. Be the star that you are with skin so bright, they'll hav
Indie Lee
Clearing Mask
Help purify clogged pores and congested skin with this gentle yet effective detoxifying mask. Fruit acids help eliminate dead skin cells while plant extracts nourish and protect. Each 1.7oz jar yields approximately 15 to 20 applications.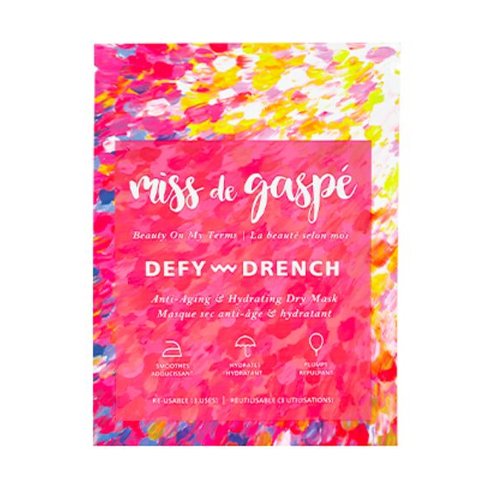 Miss De Gaspé
Defy & Drench Mask
As we age, cellular regeneration slows, which leads to a buildup of dead skin cell causing dehydration and a loss of elasticity over time. But who says we can't slow down the process? Keep 'em guessing about your age with skin that's so soft!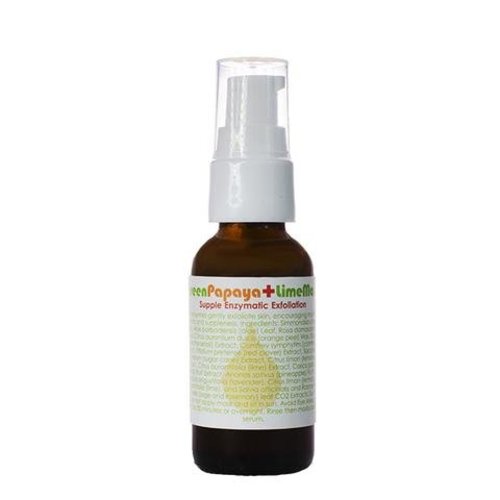 Living Libations
Green Papaya & Lime AHA Mask
Green Papaya and Lime Aha Mask gently exfoliates delicate facial skin while increasing moisture and expanding elasticity. It will prepare you to face the world as you unmask and reveal pure, supple, radiant skin.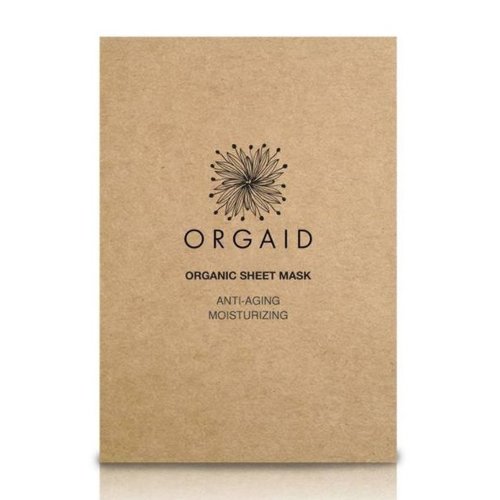 Orgaid
Orgaid Anti-Aging Sheet Mask
WHY ANTI-AGING & MOISTURIZING ?
+ Vitamin B3  reduces skin aging
+ Aloe Vera  helps moisturize and calm skin
+ Witch hazel  reduces swelling and blemish
+ Hyaluronic Acid hydrates + plumps skin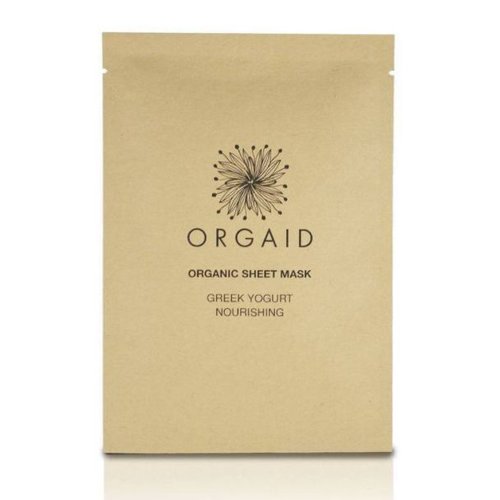 Orgaid
Orgaid Greek Yogurt & Nourishing Sheet Mask
WHY GREEK YOGURT?
+ Organic Greek Yogurt supplements essential nutrition on skin
+ Organic Botanicals soothe skin smoother
+ Pro-Vitamin B5  and Allantoin tightens skin
+ Beta Glucan and Vegetable Proteins condition skin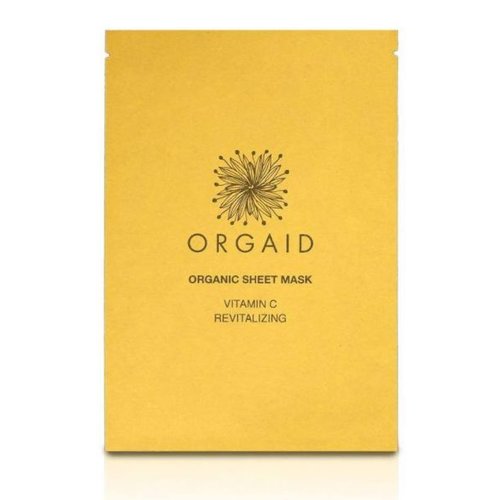 Orgaid
Orgaid Vitamin C & Revitalizing Sheet Mask
WHY VITAMIN C?
+  Reduces appearance of dark spots & sun damage
+  Potent antioxidant protection to keep firm and youthful skin
+  Improves skin's natural healing response, resulting in skin revitalization
+ Orange peel & pomegranate boost collagen
Cocokind
Organic Ultra Chlorophyll Mask
Cocokind's USDA Organic Chlorophyll Mask is the perfect at-home spa treatment! When applied topically, chlorophyll purifies skin, helps relieve breakouts, and brings out our natural glow!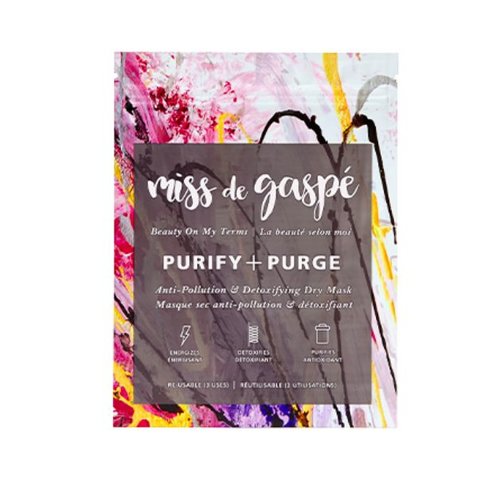 Miss De Gaspé
Purify + Purge Mask
It can be a scary place out there with billions of particles coming your way. Consider Miss de Gaspé your skincare superhero, protecting you from pollutants everywhere! Repair, strengthen & protect. Say goodbye to imperfections, clogged pores and buildup!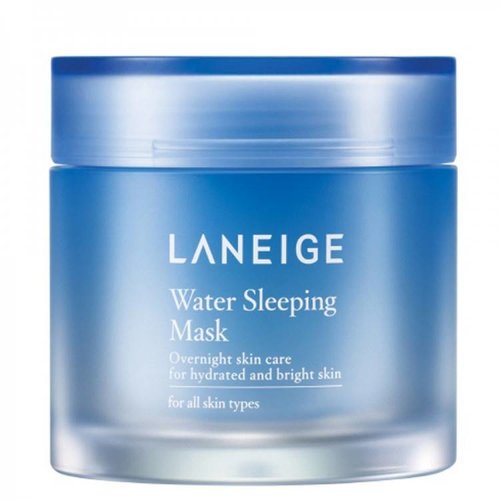 LaNeige
Water Sleeping Mask
Winner of Allure 2017 Best in Beauty award, this is the ultimate hydrating mask for dull & dry skin. Ionized mineral water & ceramides to deliver intense moisture to stressed, parched skin overnight, forming a hydrating film to lock in active ingredients.