Products tagged with adaptogen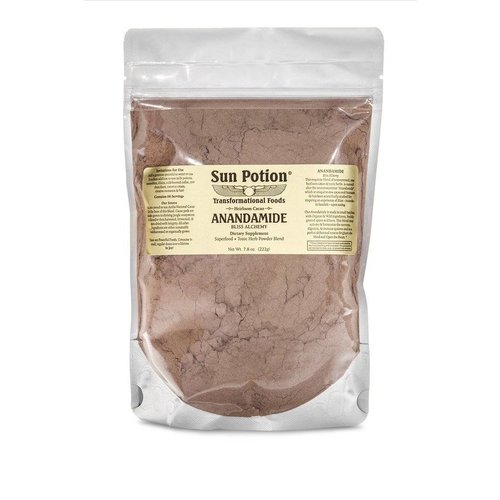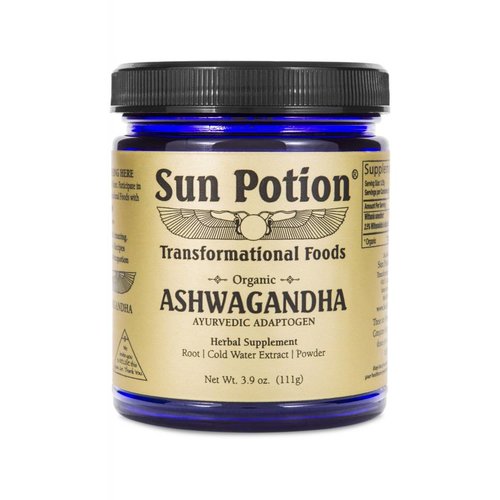 Sun Potion
Ashwagandha
ASHWAGANDHA IS A VITAL HERB IN AYURVEDIC MEDICINE WITH A LONG HISTORY OF THERAPEUTIC USE. THE PLANT CONTAINS A FULL SPECTRUM OF HEALING PROPERTIES AND IT FLOURISHES IN DRY REGIONS IN INDIA, NORTHERN AFRICA, AND THE MIDDLE EAST.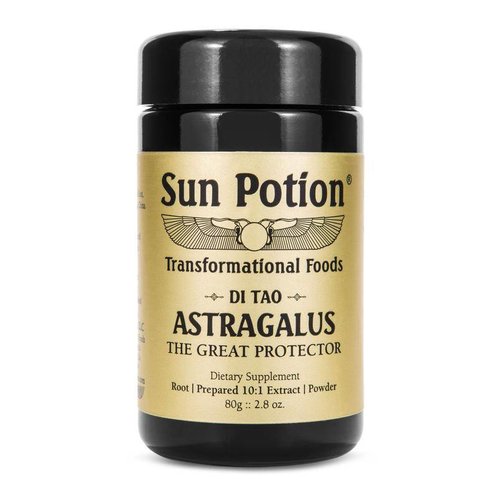 Sun Potion
Astragalus
ASTRAGALUS IS ONE OF THE GREAT IMMUNE-STRENGTHENING HERBS, HENCE ITS COMMON REFERENCE TO BEING "THE GREAT PROTECTOR". THIS ADAPTOGENIC PLANT ENHANCES FULL BODY FUNCTIONING INCLUDING ENERGY LEVELS, DIGESTION, METABOLISM, SKIN HEALTH, AND THE IMMUNE SYSTEM.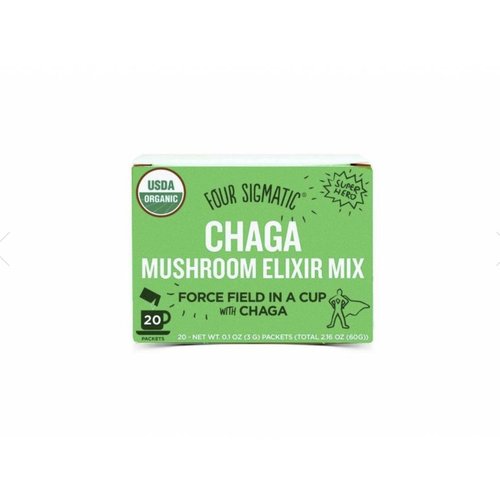 Four Sigmatic
Chaga Mushroom Elixir Mix
Drink to your well-being with Chaga Elixir - packed with antioxidant properties that support daily wellness, energy levels, and help to protect your immune functions. If reishi is the queen of mushrooms, then chaga is the big daddy, the implacable and res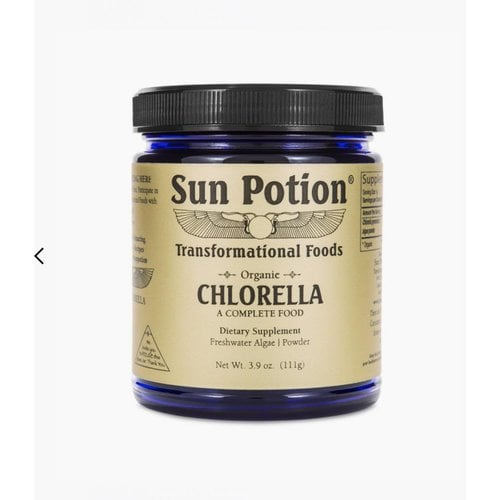 Sun Potion
Chlorella Powder
Sun Potion Chlorella Powder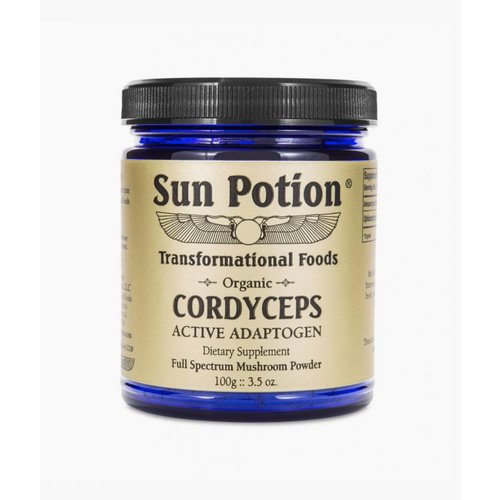 Sun Potion
Cordyceps Raw Mushroom Powder
Sun Potion Cordyceps Raw Mushroom Powder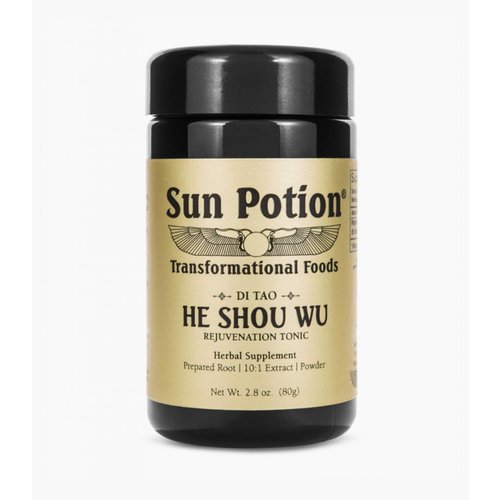 Sun Potion
He Shou Wu
HE SHOU WU HAS A HISTORY OF USE AS A LONGEVITY, ANTI-AGING, BLOOD-BUILDING, BEAUTY, & REJUVENATION FOOD.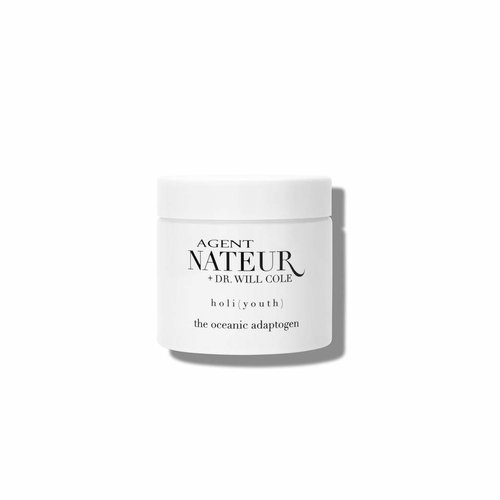 Agent Nateur
Holi(Youth) Oceanic Adaptogen
Adaptogens are herbs and earth medicines that balance hormones, calms the mind and lowers inflammation. This blend harnesses the magic of the sea with the oceanic trinity- spirulina, marine collagen and pearl along with the tropical adaptogen, holy basil.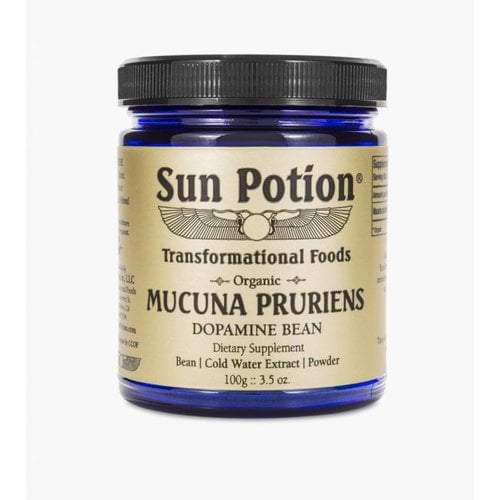 Sun Potion
Mucuna Pruriens
This extract powder contains 15% L-DOPA, a precursor to Dopamine. Higher levels of Dopamine have been linked with sound sleep and an expanded sense of well-being.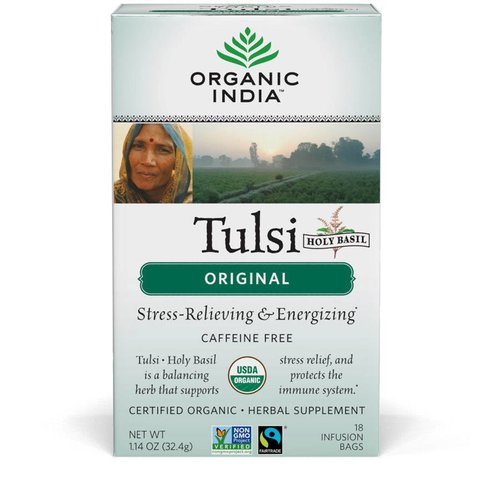 Organic India
Organic India Tulsi Tea
TULSI OR "HOLY BASIL" IS A POWERFUL ADAPTOGEN TRADITIONALLY USED IN AYURVEDIC MEDICINE DEVELOPED IN INDIA. INFLUENCING HORMONES, DIGESTION & RICH IN ANTIOXIDANTS, IT HAS THE ULTIMATE CALMING EFFECT. IT REDUCES STRESS, UPLIFTS MOOD & BOOST THE IMMUNITY.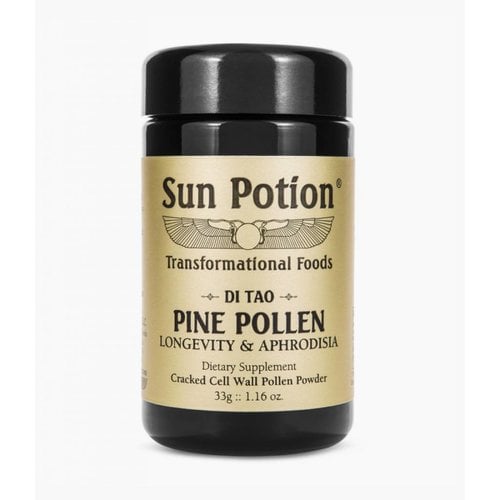 Sun Potion
Pine Pollen
Pine Pollen is reputed to be a potent aphrodisiac ~ it enters all five meridians and offers dual-directional hormone support. Regular consumption may support healthy metabolism, immune response, circulation, and enhance whole-body function.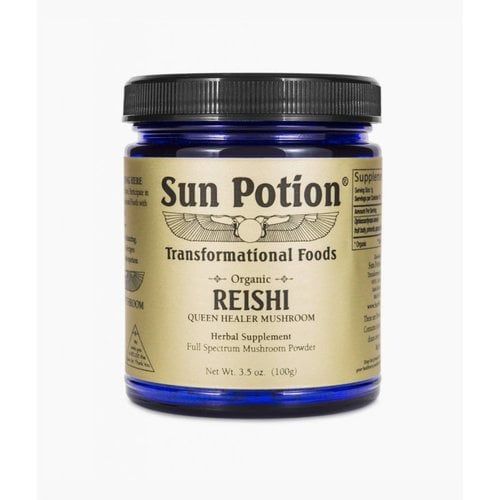 Sun Potion
Reishi Mushroom Powder
THIS MUSHROOM WAS TRADITIONALLY USED IN ORIENTAL AND EASTERN FOLK MEDICINE TO "NOURISH THE HEART AND PACIFY THE SPIRIT".
PRIMARY FUNCTIONS TODAY INCLUDE:
-IMMUNE SUPPORT
-LONGEVITY TONIC
-STRESS RELIEF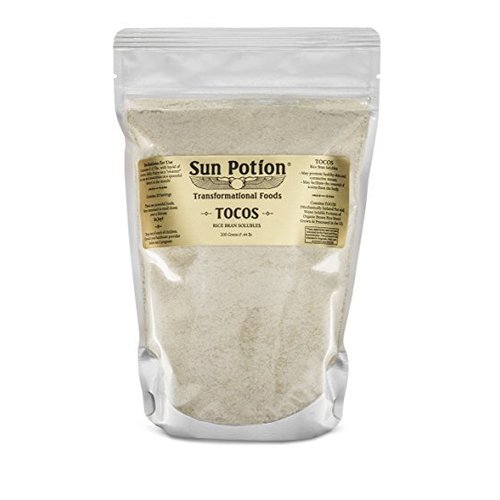 Sun Potion
Tocos
Ultimate Skin Food