Products tagged with adaptogens
Sun Potion
Lion's Mane
A widely known medicinal mushroom that has been used for centuries in Traditional Chinese Medicine. At certain points in history, this odd-looking fungus was reserved for royalty, due to its noticeable benefits supporting brain health and mood.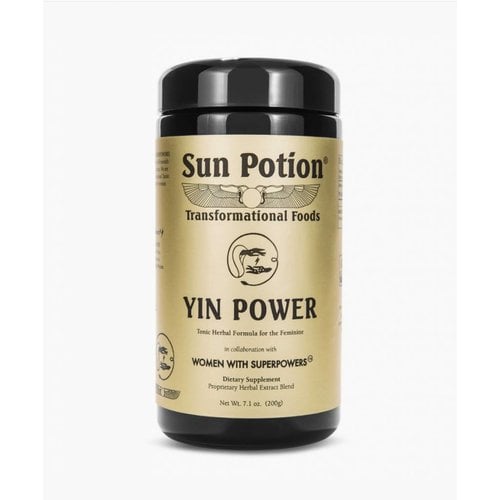 Sun Potion
Yin Power
Sun Potion X Women With Superpowers.
A love note to all powerful mothers, sisters, daughters, teachers & healers in our global community.... a blend of organic + wild harvested herbs to nourish feminine energy & harmonize from the inside > out.