Products tagged with body oil
Living Libations
Best Skin Ever Tropical Shimmer
Tropical Best Skin Ever™ + Summer Shimmer is a sultry celebration of all things summer. This luscious moisturizer doubles as skin-highlighting serum. Glide this iridescent glow on your skin from head to toe for a gossamer veil of glistening gold.
Living Libations
Everybody Loves the Sunshine
Let the sun shine in! Living Libations Everybody Loves the Sunshine, saturated with sunbeamed-botanicals, is the deep drink your skin is thirsting for. A classic collection of alchemic essences that spin rays on skin for radiance that rivals the sun.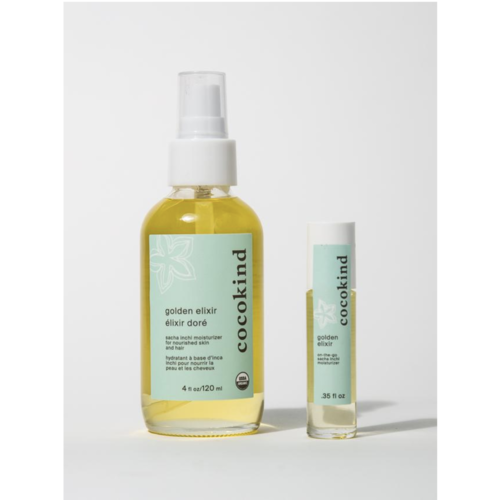 Cocokind
Golden Elixir
GOLDEN ELIXIR IS A MULTI-PURPOSE REGENERATIVE OIL FOR THE FACE, BODY, AND HAIR. THIS DAILY MOISTURIZER IS SUITABLE FOR ALL SKIN TYPES - EVEN OILY OR ACNE-PRONE. SCENTED WITH GERANIUM AND SWEET ORANGE OIL, THE LIGHTWEIGHT ELIXIR LEAVES SKIN REJUVENATED.
Agent Nateur
Holi(Oil) Youth Body Serum
PENETRATES deep into the skin to help improve with tighter, more hydrated skin. Reduces the appearance of cellulite, scars, body acne, & SUN damage, correct dark spots and REPLENISH collagen. h o l i ( o i l ) gives an INCREDIBLE glow and smells HEAVENLY.