Products tagged with dark circles
Living Libations
All Seeing Eye Cream
All Seeing Eye Crème is made by whipping herb-infused jojoba, tamanu, shea, borage and avocado oils with refreshing rosewater and aloe vera. Then infused with an entire palette of nourishing essences to soothe & infuse the delicate skin around the eyes.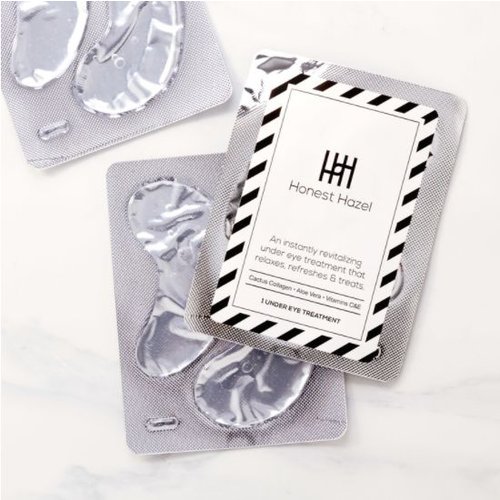 Honest Hazel
Eye Gels
Honest Hazel Eye Gels are instantly refreshing under-eye treatments for tired eyes. Simple yet significant, with all natural ingredients and multi-tasking to reduce puffiness, brighten dark circles, firm fine lines and hydrate the delicate under-eye skin.
Indie Lee
I-Awaken Eye Serum
Light textured daily eye serum with Horse Chestnut, Mountain Ash Bud and Witch Hazel to address dark circles and puffiness. 15ml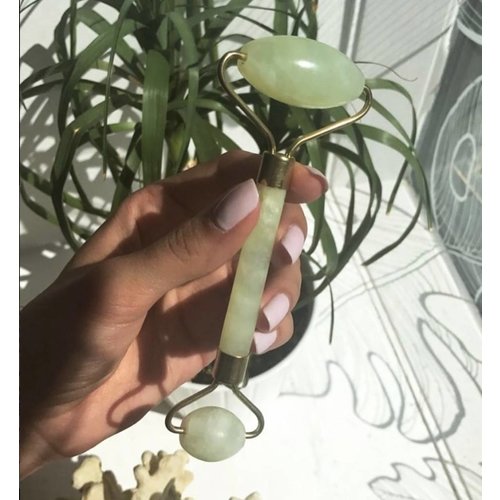 Jade Roller
This beauty tool is a jade roller, a two-sided facial roller meant to stimulate lymphatic drainage and get the blood flowing. It is said that jade can have healing energy. The roller was used by the Ancient Chinese for centuries for smooth, youthful skin.