Products tagged with everybody loves the sunshine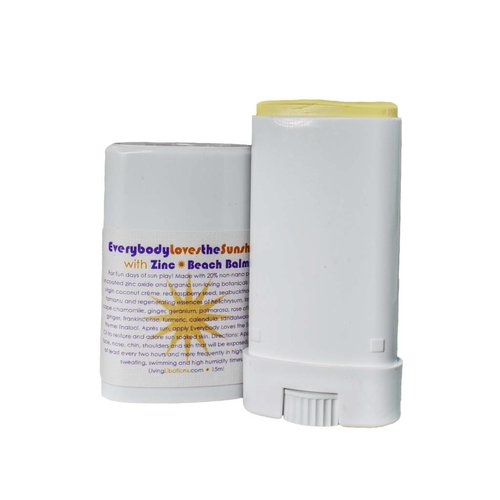 Living Libations
Everybody Loves the Sunshine Beach Balm 15ml
Shield sensual summer skin with pure, sun-loving botanicals! Everybody Loves the Sunshine with Zinc – Beach Balm is a nourishing natural sun-stick made with a bevy of sun-loving botanicals and non-nanoparticle uncoated zinc oxide.
Living Libations
Everybody Loves the Sunshine Lip Balm
SHIELD SENSUAL SUMMER SKIN WITH PURE, SUN-LOVING BOTANICALS! EVERYBODY LOVES THE SUNSHINE WITH ZINC – BEACH BALM IS A NOURISHING NATURAL SUN-STICK MADE WITH A BEVY OF SUN-LOVING BOTANICALS AND NON-NANOPARTICLE UNCOATED ZINC OXIDE.