Products tagged with exfoliator
Indie Lee
Brightening Cleanser
This cleanser washes away impurities to leave skin soft, refreshed, and luminous. A blend of ingredients-including lycopene (from tomatoes) and hydrolyzed wheat protein - make it ideal for cleansing, hydrating, tightening, firming, and complexion control.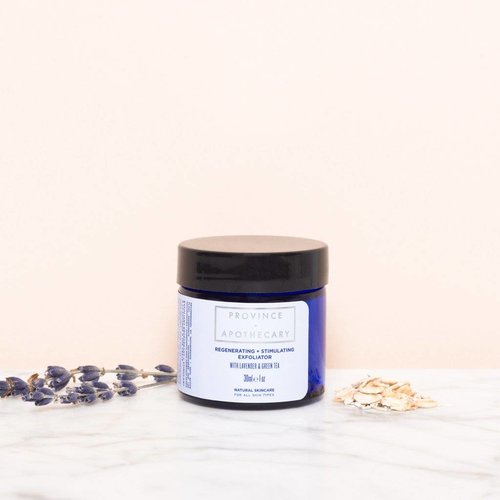 Province Apothecary
Regenerating + Stimulating Exfoliator
This exfoliator with Lavender & Green Tea works to gently exfoliate & hydrate your skin. Oatmeal calms, softens, and nourishes. Green tea stimulates and rejuvenates, giving you a healthy glow. Lavender calms irritation and heals blemishes.
Cocokind
SeaMoss Exfoliator
Gently polishes skin while delivering significant nutrition! Sea moss, is a seaweed abundant in protein, beta-carotene, magnesium, calcium, and vitamins B & C. When massaged on face, it finely exfoliates, nourishes skin, bringing out a natural radiance.