Products tagged with hydrating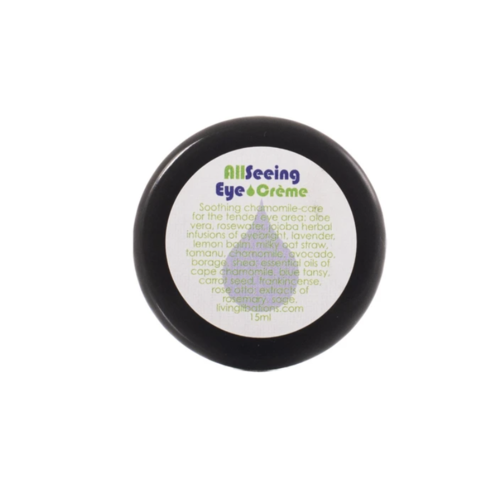 Living Libations
All Seeing Eye Cream
All Seeing Eye Crème is made by whipping herb-infused jojoba, tamanu, shea, borage and avocado oils with refreshing rosewater and aloe vera. Then infused with an entire palette of nourishing essences to soothe & infuse the delicate skin around the eyes.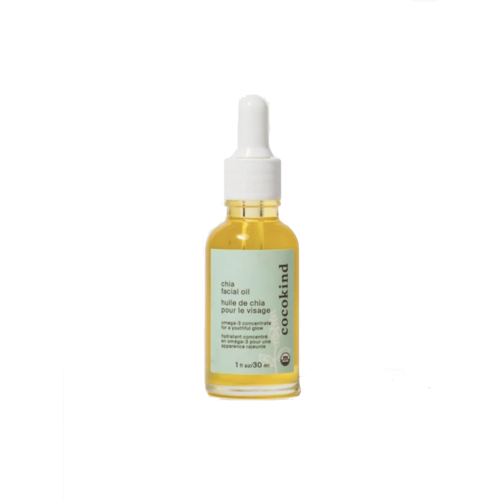 Cocokind
Chia Facial Serum
When infused with organic chamomile flowers, the lightweight Organic Chia Facial Oil is calming, deeply moisturizing, and a rich source of nutrients for our skin.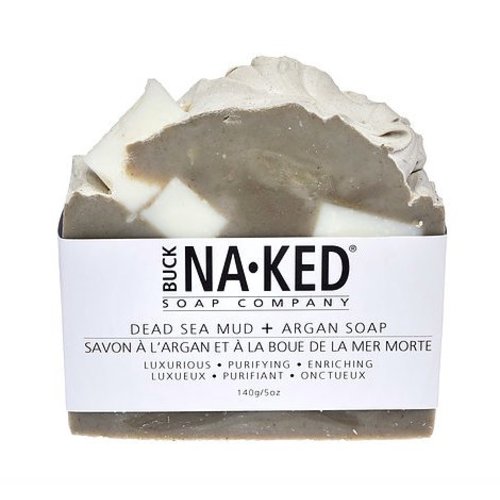 Buck Naked Soap Company
Dead Sea Mud & Argan Soap
NATURALLY RICH IN ESSENTIAL MINERALS, THIS UNIQUE SOAP HAS DEAD SEA BLACK MUD AT ITS CORE. EMBEDDED MOROCCAN ARGAN OIL ADDS AN ADDITIONAL ELEMENT OF LUXURY. ARGAN IS HIGH IN ESSENTIAL FATTY ACIDS AND KNOWN TO REVITALIZE DRY, DULL SKIN.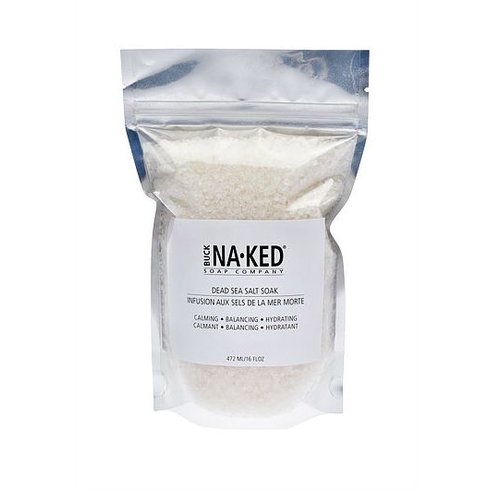 Buck Naked Soap Company
Dead Sea Salt Soak
A RELAXING SOAK IN DEAD SEA SALT-ENRICHED WATERS HELPS REPLENISH THIS BALANCE, HYDRATE SKIN, REDUCE THE APPEARANCE OF FINE LINES, AND BREAK DOWN TOXINS UNDER THE SURFACE.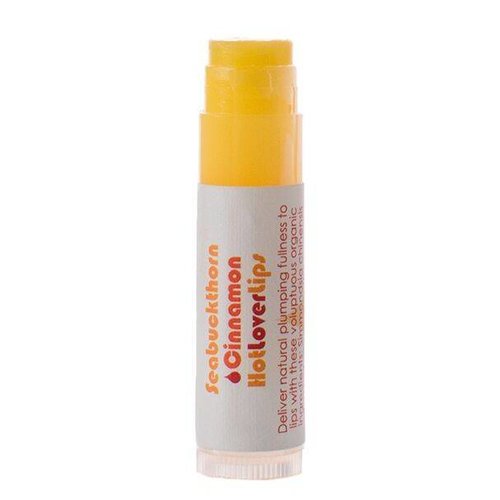 Living Libations
LoverLips Lip Balm
Pucker up! Cinnamon Seabuckthorn & RoseGlow Lover Lips delivers a natural plumping fullness by adding heat and tingle with the caress of voluptuous botanicals. Enjoy a full, radiant smile, without the harsh chemicals!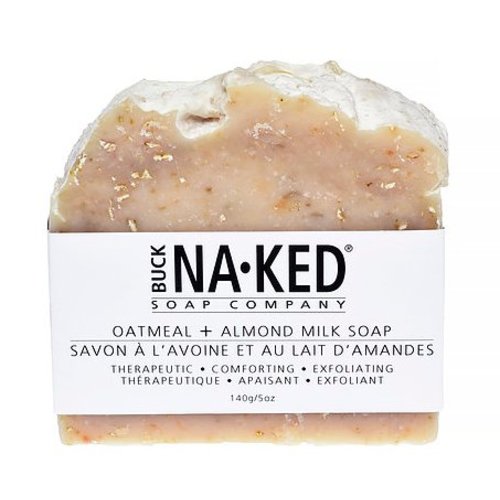 Buck Naked Soap Company
Oatmeal & Almond Milk Soap
NATURE'S BEST COMBINATION, OATS AND ALMOND MILK, EXFOLIATES AND SOFTENS THE LOOK OF DRY AND ITCHY SKIN. WITH A HIGH LEVEL OF ANTIOXIDANTS AND ESSENTIAL FATTY ACIDS, THIS SOAP HELPS REFRESH SKIN'S RADIANCE AND AIDS IN HYDRATION.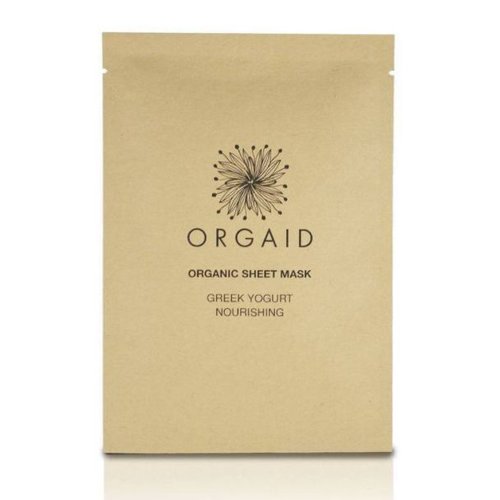 Orgaid
Orgaid Greek Yogurt & Nourishing Sheet Mask
WHY GREEK YOGURT?
+ Organic Greek Yogurt supplements essential nutrition on skin
+ Organic Botanicals soothe skin smoother
+ Pro-Vitamin B5  and Allantoin tightens skin
+ Beta Glucan and Vegetable Proteins condition skin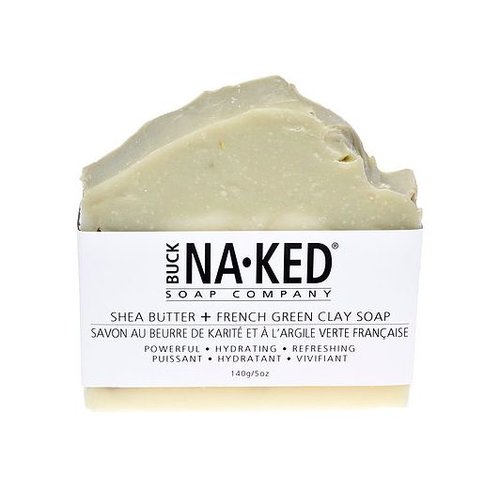 Buck Naked Soap Company
Shea Butter & French Green Clay Soap
RICH AND NOURISHING, HELPS MOISTURIZE DRY SKIN ASSOCIATED WITH ECZEMA AND PSORIASIS AND DIMINISHes STRETCH MARKS. REFERRED TO AS "WOMEN'S GOLD", HARVESTING SHEA BUTTER EMPLOYS WOMEN IN RURAL AFRICA. FRENCH GREEN CLAY FEELS Like A MINI SPA TREATMENT.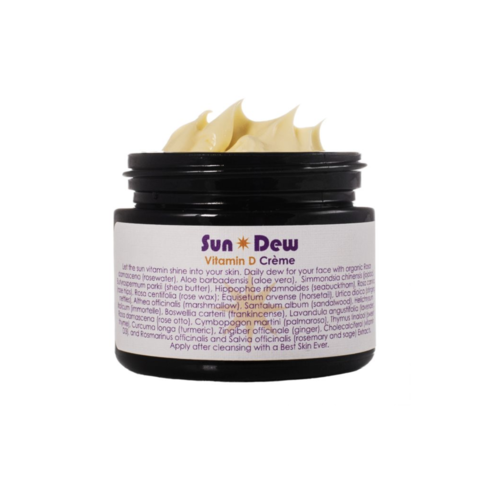 Living Libations
SunDew Transdermal Vitamin D Crème
SunDew is an excellent way to get vitamin D transdermally. With a topical application of vitamin the D is absorbed into the skin, rather than being processed by the digestive system and liver, directly nourishing your skin's suppleness and healthy glow.