Products tagged with indie lee
Indie Lee
Banish Stick
Help banish blemishes on-the-go with this fast acting, spot solution. A discreet, clear formula quickly helps to shrink the size of spots, reduce appearance of redness and pore size. Paraben Free. Phthalate Free.
Indie Lee
Brightening Cleanser
This cleanser washes away impurities to leave skin soft, refreshed, and luminous. A blend of ingredients-including lycopene (from tomatoes) and hydrolyzed wheat protein - make it ideal for cleansing, hydrating, tightening, firming, and complexion control.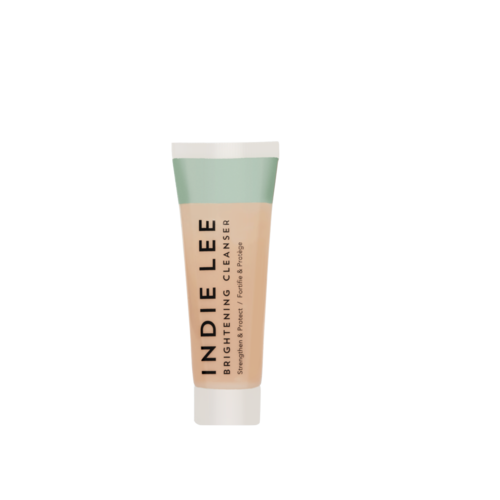 Indie Lee
Brightening Cleanser (Travel Size)
THIS CLEANSER WASHES AWAY IMPURITIES TO LEAVE SKIN SOFT, REFRESHED, AND LUMINOUS. A BLEND OF INGREDIENTS-INCLUDING LYCOPENE (FROM TOMATOES) AND HYDROLYZED WHEAT PROTEIN - MAKE IT IDEAL FOR CLEANSING, HYDRATING, TIGHTENING, FIRMING, AND COMPLEXION CONTROL.
Indie Lee
Clearing Mask
Help purify clogged pores and congested skin with this gentle yet effective detoxifying mask. Fruit acids help eliminate dead skin cells while plant extracts nourish and protect. Each 1.7oz jar yields approximately 15 to 20 applications.
Indie Lee
Coconut Citrus Body Scrub
This beloved body scrub is an intoxicating and all-natural blend of coconut, lemongrass, lemon balm, jojoba and vanilla. Blissfully buff skin to it's smoothest with the gentle sugar texture which expertly exfoliates to leave skin silky soft and supple.
Indie Lee
CoQ10 Toner
An alcohol free, skin-balancing toner formulated with the powerful antioxidant CoQ-10. The hydrating and refreshing mixture diminishes the appearance of pores and balance the skin's pH level using Aloe Vera and Hyaluronic Acid.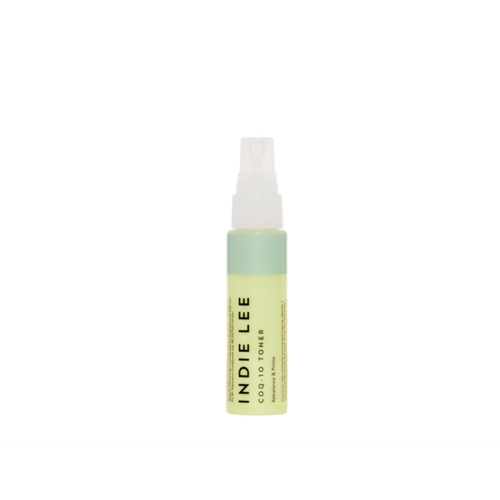 Indie Lee
CoQ10 Toner (Travel Size)
AN ALCOHOL FREE, SKIN-BALANCING TONER FORMULATED WITH THE POWERFUL ANTIOXIDANT COQ-10. THE HYDRATING AND REFRESHING MIXTURE DIMINISHES THE APPEARANCE OF PORES AND BALANCE THE SKIN'S PH LEVEL USING ALOE VERA AND HYALURONIC ACID.
Indie Lee
I-Awaken Eye Serum
Light textured daily eye serum with Horse Chestnut, Mountain Ash Bud and Witch Hazel to address dark circles and puffiness. 15ml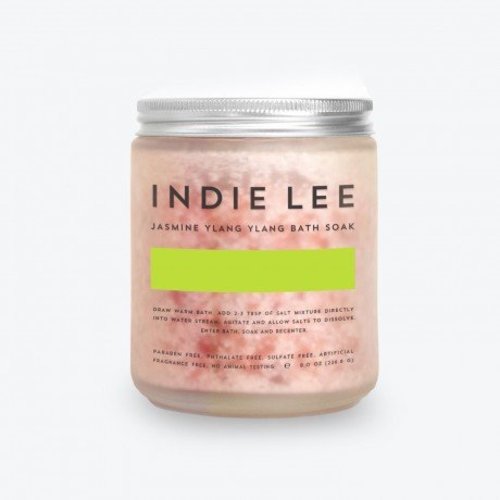 Indie Lee
Jasmine Ylang Ylang Bath Soak
A blend of Pink Himalayan, Dead Sea, Atlantic and Pacific Seas Salts paired with calming floral essential oils designed to detoxify and deliver softer, more supple skin while helping you to relax and unwind. Ideal for all skin types.
Indie Lee
Rosehip Cleanser (Travel Size)
Gently remove makeup, impurities and soothe the skin with this nourishing formula. Rosehip Seed Oil, Red Seaweed extracts and Vitamins A, C and E leave skin calmed, nourished and protected from the elements. Excellent for sensitive skin types.
Indie Lee
Squalane Facial Oil
100% pure, olive-derived squalane oil promotes elasticity, diminishes the appearance of age spots & hyper pigmentation, and boosts skin regeneration. Improves texture and tone. Leaves complexion feeling soft, nourished- never greasy, non-pore clogging.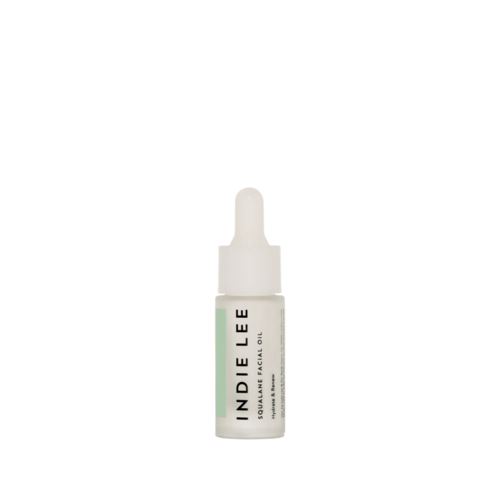 Indie Lee
Squalane Facial Oil (Travel Size)
100% PURE, OLIVE-DERIVED SQUALANE OIL PROMOTES ELASTICITY, DIMINISHES THE APPEARANCE OF AGE SPOTS & HYPER PIGMENTATION, AND BOOSTS SKIN REGENERATION. IMPROVES TEXTURE AND TONE. LEAVES COMPLEXION FEELING SOFT, NOURISHED- NEVER GREASY, NON-PORE CLOGGING.